Use two plastic bowls to create original decor for your garden!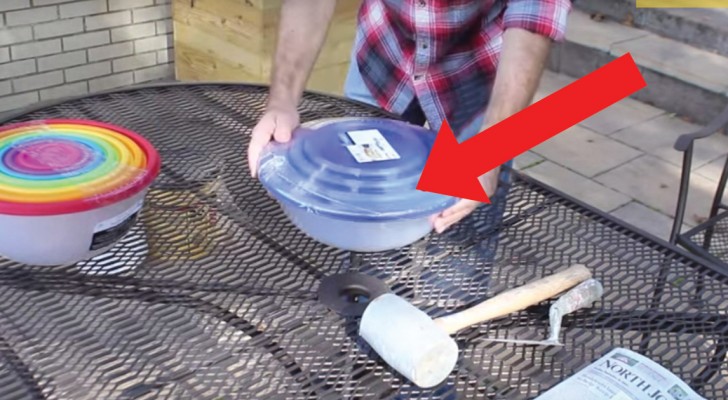 Advertisement
During the summer months, many people enjoy the pleasant experience of outdoor dining. If you are looking for a means of original lighting for your outdoor dining environment, then this video tutorial showing you how to make a garden brazier aka gel fire pit is just what you are looking for!  
For this DIY project, you need to procure two plastic bowls of different sizes, a pair of rubber gloves, a can of Pam spray oil, a bag of quick-setting cement, a palm sander, and a respirator.

Prepare the quick-setting concrete with the water dosage as indicated on the bag, spray the two plastic bowls with the non-stick Pam oil; pour the thinned cement into the larger bowl, then mash the smaller bowl into the cement to shape the fire pit. Smooth both the interior and the exterior of the cement fire pit and remove the plastic bowl as soon as possible.
In almost no time, you will have made a useful and decorative object for your garden!
Advertisement
Advertisement