A woman approaches with some bowls --- What her dogs do is a pleasure to see!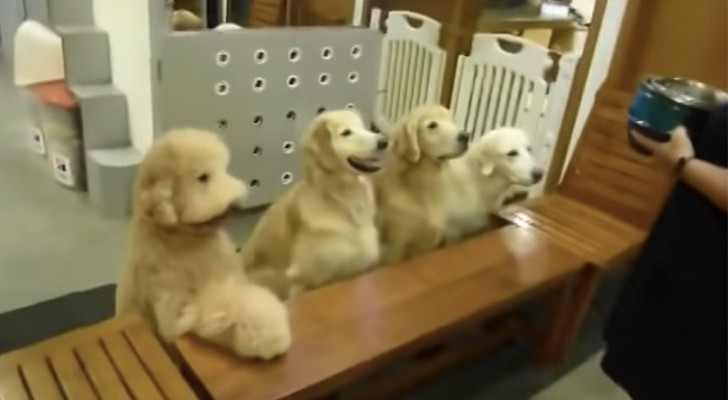 Advertisement
Praying or saying grace before eating a meal is a ritual that many families continue to practice, especially in countries where religion is deeply felt. 
This video which hails from Japan shows us that this tradition is extended to all diners. . . even their four-legged guests! In spite of their behavior, from which we can understand that these four dogs are very hungry and eager to start eating, still they do not dare to take even one bite before having said grace!
But wait! Do not miss what these incredible dogs do after they have finished eating their meal!
Advertisement
Advertisement