The resurrection of Chernobyl
Following the disaster at the Chernobyl nuclear power plant, in 1986, the area surrounding the plant was evacuated. To this date, there is no human presence, except for the thousands of curious visitors who try to enter the city, which is prohibited by local law enforcement.
Although the zone is uninhabited, there are still areas that are the subject of numerous studies. In addition to, the continued monitoring of the power plant and the radiation that is emitted, there are also studies regarding the Chernobyl wildlife.

In fact, to the surprise of all the researchers, in the forests surrounding the exclusion zone, there has been a repopulation of the area by wildlife, although the amount of radiation seemed incompatible with life.
Following the catastrophe an "exclusion zone" --- a circular area, the center of which is the nuclear plant was established. Around this circular zone, there is another ring area with a smaller amount of radiation.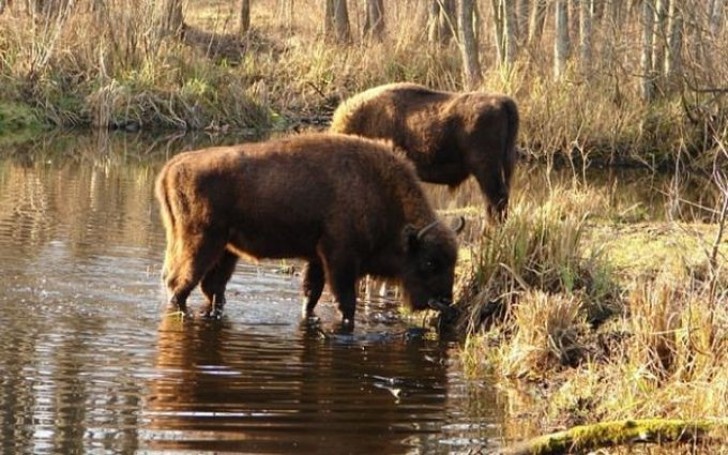 It is exactly within this ring where the repopulation by the typical animals of this areas has taken place. As a matter of fact, 14 species of mammals have been sighted including wolves, wild boars, bears, foxes and a specimen of the Iberian lynx.
The installation of 30 cameras for a 5-week period allowed them to be sighted.
This does not mean of course that radiation is beneficial to the development of wildlife, but in the absence of man, nature can recover even the most inhospitable areas.
Without being hunted and the absence of the usual agricultural and deforestation activities, the animals were able to re-establish themselves in those places that many years before they had abandoned.
Thirty years after the incident that shocked the world, nature has returned to triumph stronger than ever.
At the conclusion of the studies, the researchers no longer had any doubts that nature had created its own wildlife reserve in the forests of Chernobyl.
In the video, you can see a herd of wild horses completely free to roam in the uninhabited forests. These are Przewalski horses, the wild breed that is closest to domesticated horses.

It is a miracle that in a place of death which Chernobyl was and still is, that today it is once again teeming with new life.