Paste together some ping-pong balls to create an object that illuminates a room!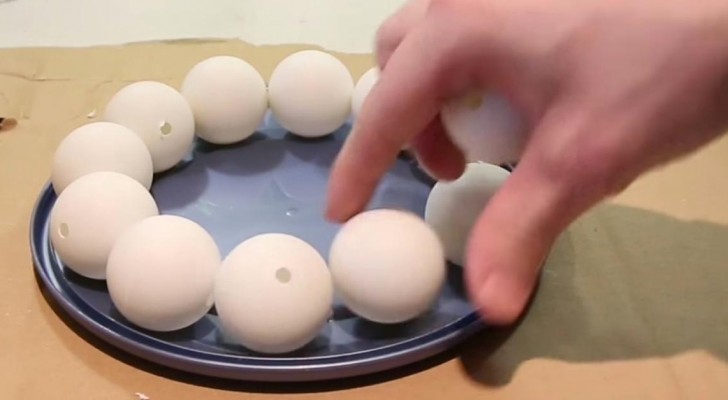 Advertisement
Rather than illuminating your room with a nondescript lamp equal to a thousand others, with a little effort, you can create something unique, which also lends itself to becoming a nice gift. What do you think for example of using ping-pong balls as a starting point for a cool DIY project?

First of all, you need to make a hole in each of the ping-pong balls and then glue them together to create a cylindrical tower that you are going to light up from the inside with a set of LED lights. It is vital that you use LED lights because they do not produce any heat! Just take a look at the fantastic results!
Advertisement
Advertisement