This Dad had an idea that helps to COLOR the world HAPPY!
It all started at a dinner at a restaurant with his family! Bryan Ware asked the waiter to bring him some crayons and paper to entertain his young children during the evening.
Intrigued, he asked what would happen to the crayons after they had been used for so little time.
When the waiter replied that they would be simply thrown away, Bryan had a brilliant idea. Thus was born "The Crayon Initiative", a nonprofit organization that collects wax crayons used by schools and restaurants to create new crayons, to give to sick children in hospitals in California.
Annually many pounds of wax crayons are thrown away by schools and restaurants.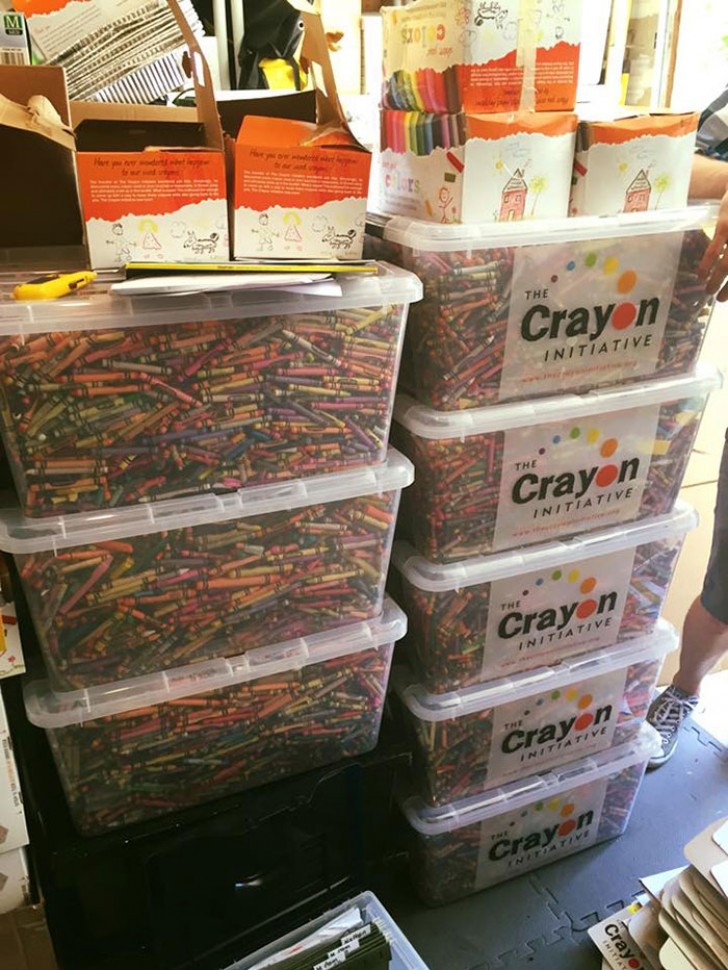 Bryan Ware, inspired by a family dinner at a restaurant with his children, has found a way to reuse wax crayons. He melts them in large pots and makes new ones ...
Once completely melted then special molds are used to give shape to the new wax crayons!
Next, you just have to wait for the molten mixture to solidify ...
Here are some of the new crayons, ready to be delivered to pediatric hospitals!
His initiative has been very successful and today, every week, he is able to collect up to 200 kg (480 lb) of used crayons.
"If these crayons give children an escape from the hospital for 10 minutes, then we have done our job!" the man affirms.
A brilliant idea that Bryan Ware had that offers ...
a way to give a few minutes of relaxation and a smile ...
To those who need it more than us!