Insert a water pump into a clay pot --- Discover the magnificent end results!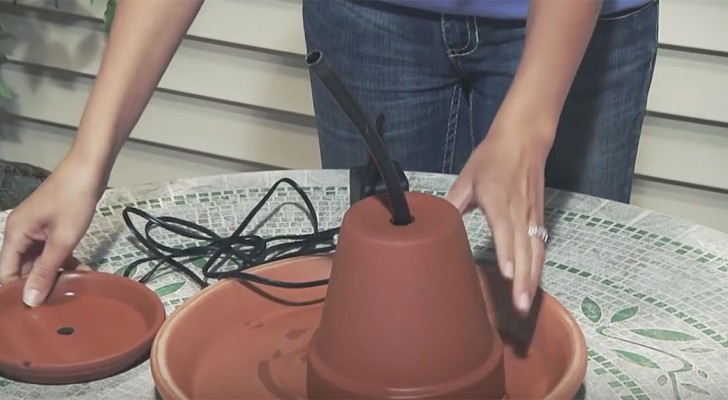 Advertisement
What can give a more comfortable and relaxing patio experience than a small fountain that soothes you with the restorative and relaxing sound of running water?
In fact, today we are showing you, step by step, how you can easily build a DIY terra cotta water fountain just using two terra cotta flower pots, six terra cotta saucers, plastic tubing, a fountain pump, silicone sealer, clear spray sealer, a round file, and a drill.
Follow the instructions as shown in the video so that in a few steps you can build an object that will make your green corner even more wonderful!  
Advertisement