Just put some coconut on a baking sheet! ---- Here is an irresistible and easy to prepare dessert!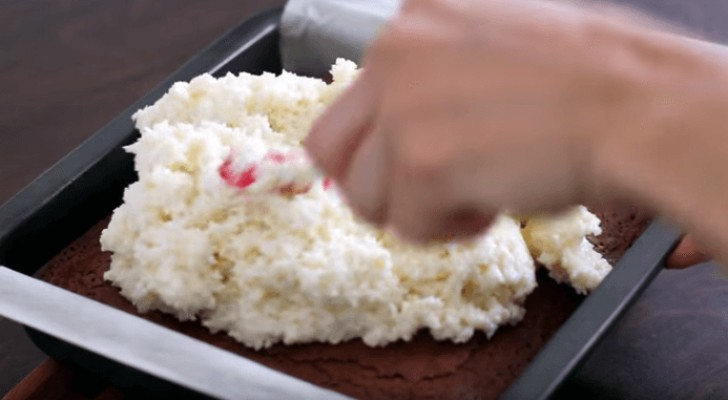 Advertisement
We warn you, this recipe is absolutely irresistible for anyone with a sweet tooth! These delicious brownies (a cross between a cake and a soft cookie) in fact, have been enriched with coconut filling, which transforms these traditional flat baked dessert squares into a real delicacy. Moreover, making these brownies is actually quite simple!
First, prepare three layers: the first and the last consists of a chocolate cream and the second layer is prepared with coconut flakes and condensed milk. Ok, you can start licking your lips now! 
Advertisement
Advertisement