They save a dog from a garbage can ---- but they also discover another nice surprise!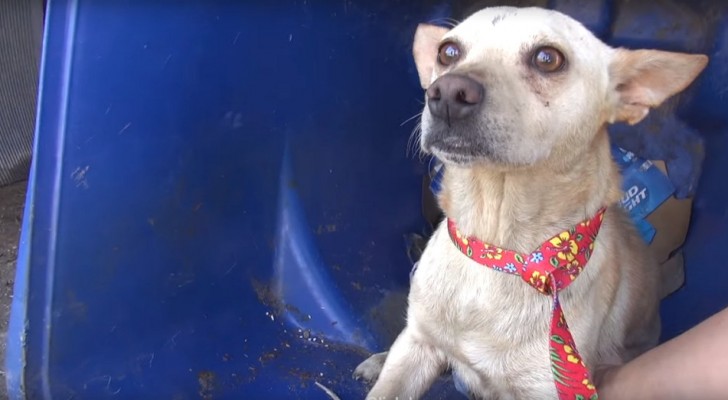 Advertisement
The extraordinary rescue team 'Hope for Paws' (HFP) deals with saving a dog that has been abandoned and left on a property that has been put up for sale. As a matter of fact, the small and enterprising dog had transformed an overturned garbage can into a makeshift shelter and refuge!
Therefore, when the HFP volunteers arrived on the site after being alerted, they found this small dog unexpectedly sitting very calmly in the garbage can, as if she had been waiting for them to arrive! However, the HFP volunteers did not expect to also find her in such good company....
Advertisement
Advertisement