Cut the potatoes into slices and put them in a muffin pan -- When taken from the oven ... they are to die for!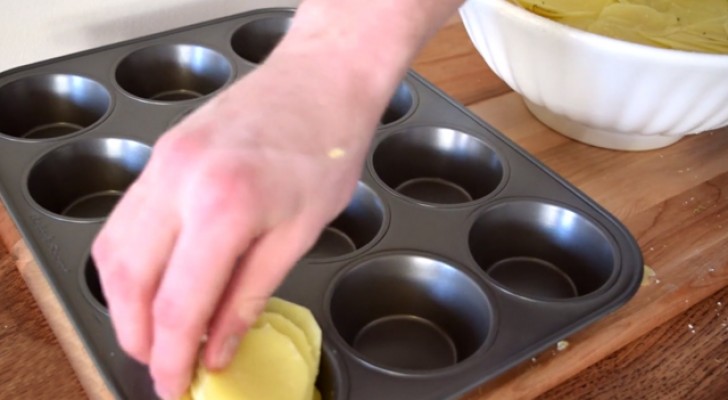 Advertisement
That potatoes are an extremely versatile food and suitable for every occasion we already knew, but the fantastic end result of this particularly tasty recipe still manages to surprise us! Just arm yourself with the following ingredients: butter, parmesan cheese, garlic, thyme, salt, pepper, and potatoes, of course!
Cut the potatoes into thin slices; then proceed by adding and mixing the remaining ingredients and filling a muffin pan as shown in the video. Now the potatoes are ready to be cooked, just place in the oven and after about an hour, you will get a dish that will have you licking your chops!
Advertisement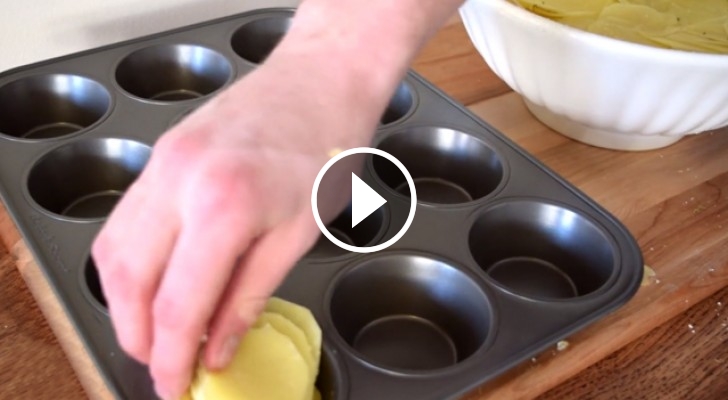 Advertisement