Professional Wingsuit Flying ---over New York City! It will definitely give you a THRILL!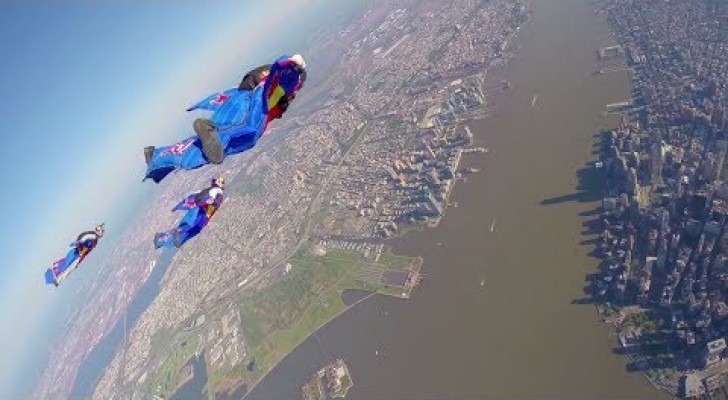 Advertisement
If you suffer from vertigo, then this video will definitely cause you some problems; in any case, this exciting wingsuit flight will probably also be remembered even by those who think they do not suffer from the fear of heights!
In this video, we see a team of wingsuit flying professionals who launch out of an airplane with a Red Bull parachute, executing a spectacular flight over the city of New York, thereby realizing the dream of many fans of this extreme sport.
The high-definition helmet-camcorder with which the flight was filmed gives the viewer the sensation of flying through the air while wearing a parachute that is ready to open at any moment! Absolutely fantastic.....and what a rush! :) 
Advertisement