The choreography of these 16 girls sent the spectators into delirium ... A Must See!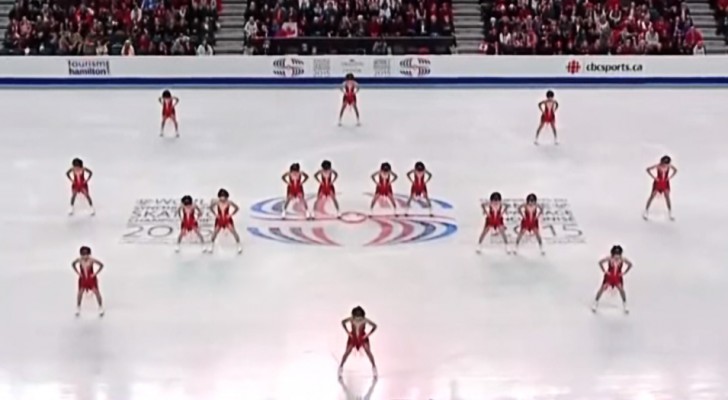 Advertisement
Ice skating is a sport that requires a great deal of athletic training made up of hours and hours of exercise at maximum concentration.
This sport also has its risks, since ice can be a very dangerous environment especially if you perform acrobatics that is too elaborate for which you are not fully prepared.
So imagine what it means to add to the difficulty of dancing and jumping, the need to coordinate with 15 other teammates who are performing together on the same rink at the same time.
It could become a nightmare! This is another reason why the exhibition that we present below seems so impressive to us!
Advertisement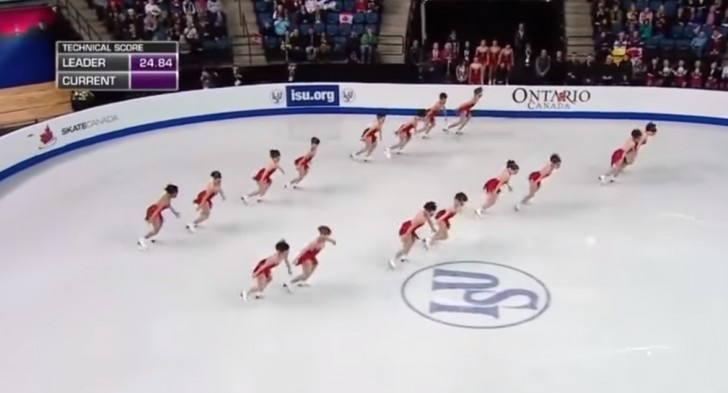 This performance is part of the ISU World Synchronized Skating Championships (WSSC), which are none other than the world championship competition of synchronized skating. Every year skaters from all over the world perform to win a valuable medal.
In 2015, this event took place in Hamilton (Canada) and the hosts wanted to impress everyone with an impeccable performance.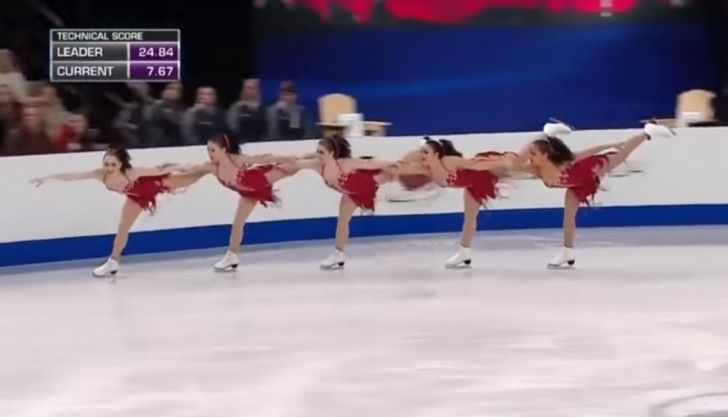 On the beautiful notes of the song "Proud Mary" by Ike and Tina Turner, the 16 Canadian ice skaters mesmerized the spectators. The structure of the chosen piece starts with a slow and harmonious phase and then launches into a more rhythmic second part, which gives the skilled skaters the possibility to captivate and involve the public. A really beautiful and amazing show from start to finish! Enjoy watching it in the following video!