A woman is driving her car --- suddenly a "surprise" shows up that will make her scream!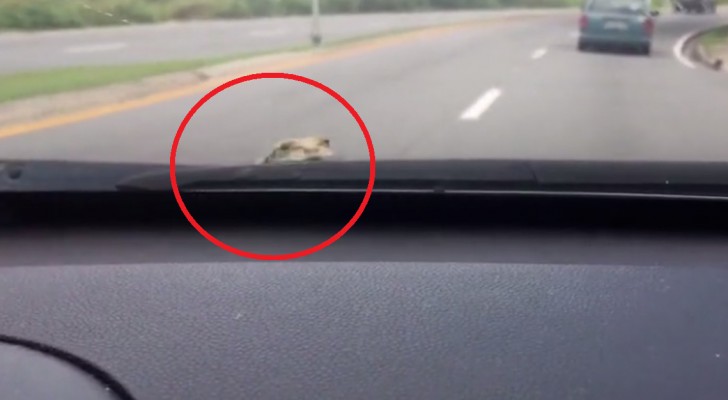 Advertisement
Surely, anyone who has a driver's license has at one time or the other discovered something unexpected in their car that has distracted them from their driving for a few seconds!
When that happens, it is essential to maintain self-control, try to calmly pull the car over to a safe part of the road or street and fix the problem or call for help!

Of course, in this video, it is easy to understand the distraction and panic that this woman feels when she suddenly sees a real live ... frog ... croaking and hopping around on the car hood and windshield!
Advertisement
Advertisement