A priest celebrates Christmas Eve Mass ... but there is a small detail that will leave everyone stunned!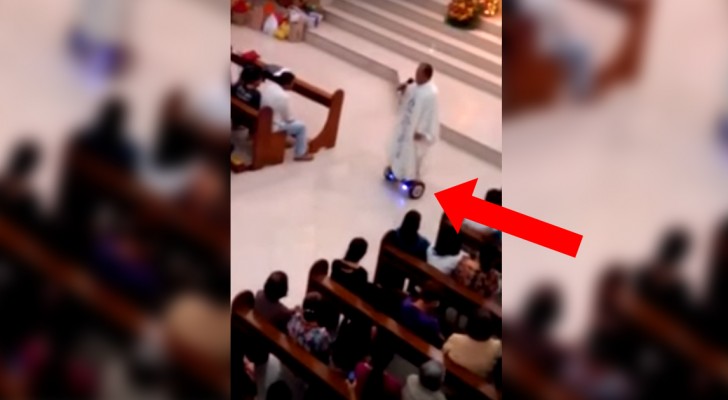 Advertisement
Times change for all, even for a rather rigid and conservative system like that of the Catholic Church, and this Filipino priest evidently did not want to fall behind. So, he decided to celebrate the Christmas Eve Mass with an electric hoverboard, which while moving creates a fascinating illusion of levitation.
However, this illusory effect was, unfortunately for the priest in question, not appreciated at all by the Church authorities and the diocese of the city of San Pablo! In fact, the priest was reprimanded and ordered to apologize to his church congregation. What do you think about this incident?
Advertisement