A dog falls into a well and risks drowning! Enjoy watching its heroic rescue!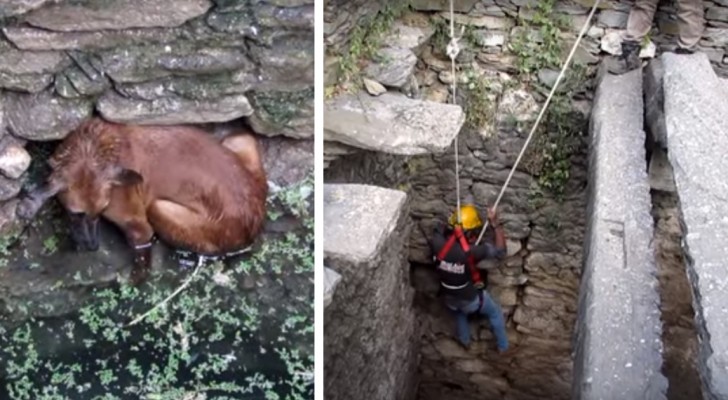 Watch this heart-warming rescue that involves a puppy that fell into an open well in India. It remained crouched for hours on a narrow stone ledge risking to fall into the deep well water and drown.
Fortunately, some men from Animal Aid, an animal welfare group organized a team and intervened to go down into the well to recover the wet, cold, and terrified puppy. In the video, we can see, that after being dried and visited by veterinarians, the puppy starts to recover from the shock and returns to life; happily wagging its tail as if to thank its rescuers and guardian angels!
Advertisement