Young mother gets up at dawn to make herself look beautiful because she doesn't want to "let herself go" like other moms do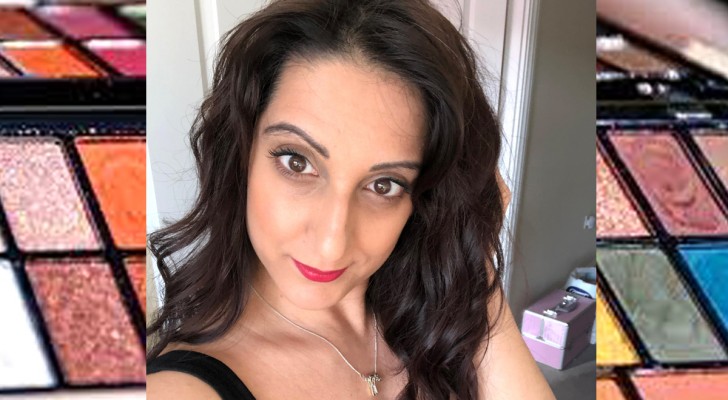 Advertisement
Becoming parents is a big change in the lives of those who choose to have kids. It is a commitment and a duty, which knows no bounds or time limits. For mothers in particular - who have to feed their newborns at all hours - life can be very stressful. In the first few months, of course, a baby needs constant care.
So, how do mothers cope with this stress? For some, the only priority is the well-being of their infant. But there are also others who do not want to sacrifice looking good and well-groomed at all times.
via Cosemoltostrane
Advertisement
Sunny Andrea - a young mother - prefers to get up very early in the morning to have some time to herself: "I get up every day at dawn, at 6.30am in the morning so I can put on my make-up to look as pretty as possible", said Sunny.
Of course, taking care of yourself is essential for your well-being. However, the criticism that Sunny leveled against other mothers caused a sensation: "I have no intention of appearing scruffy, sloppy and unfeminine like most of the mothers I see around, regardless of where I'm going," Sunny said.
Sunny was referring to those mothers who often wear no make-up, wear sweats and who prefer to tie their hair back rather than having it nicely coiffed. Sunny went on to explain her reasoning:
Advertisement
"I think the way you look is your 'business card' and determines how others will treat you: you send important, non-verbal messages to the people around you with your appearance so, looking good is vital for me," Sunny revealed.
Even accompanying her son to school requires Sunny to make herself up: "Making myself look pretty gives me the push I need to start my day", she added.
To always look her best, Andrea admitted she spends more than $225 dollars every month: "I always look well-groomed, I do it for myself and my family and I'm often shocked when I see other mums walking around in pajama pants and baggy, worn sweaters: they give me goosebumps just looking at them", Sunny said. What do you think of this woman's lifestyle choices and opinions?
Advertisement