This architect has been criticized for the clothing she wears to construction sites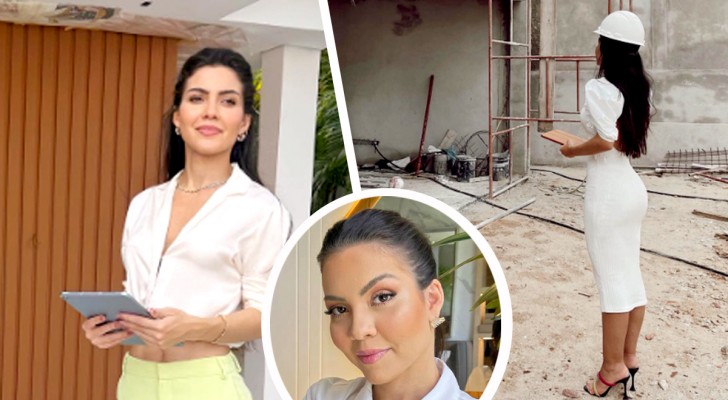 Advertisement
Wanting to appear a certain way both in private life and while at work is something that most people have in common. Feeling comfortable, looking beautiful and knowing that others appreciate and admire our appearance is completely understandable. But there are situations and jobs in which it is not always possible to dress as one would like. For example, if you work in the construction field you need to wear safety clothes and other equipment.
Which the female architect at the center of this story, however, this doesn't seem to matter. And she has be harshly criticized for the choices she has made. Read on to find out more:
via Excelsior
Advertisement
Eduarda Cavalcante is a young, female architect and is well known and much beloved on social media. Eduarda, famous for her elegance and fashion styles, has captured the attention of many people and she has many followers. And what made her most famous is the way she presents herself at work.
Tight dresses, skirts of all kinds, super trendy trousers and stiletto heels are what she likes most and what she wears to building sites. But many consider this dress code as inappropriate and even dangerous.
Advertisement
The dangers on construction sites are well known and, in many cases, the wearing of protective helmets and safety shoes is obligatory. But Eduarda prefers wearing high heels and sandals and never wears safety shoes, sparking a heated debate. "High heels can be dangerous on construction sites, didn't you know that being an architect?" said one comment aimed at Eduarda.
But many admire the elegance and poise Eduarda shows whilst walking around a building site and want to copy her example.
Eduarda knows perfectly well that she has many critics, but she has no intention of giving up her dressing-up habits. For her, style and beauty come before safety. But is she right?
What do you think?
Advertisement