This woman lived on the streets for a long time: now she earns $1 million dollars a year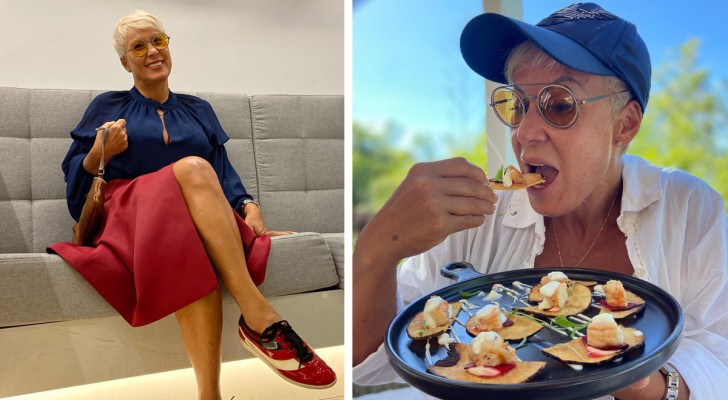 Advertisement
Sometimes life puts us in front of seemingly insurmountable obstacles: many problems seem bigger than we are, but with commitment and hope, it is possible to overcome anything. In fact, difficult circumstances can push us to find creative solutions and discover new opportunities where previously, there seemed to be none.
Marleide Monteiro's story is truly incredible. Originally from Itabaiana, Sergipe, Brazil, she lived on the streets for many years, facing many difficulties and challenges. However, she never gave up and she always had a dream of working in the food industry.
via Globo
Advertisement
When Marleide was only 8 years old, her life took a dramatic turn: her mother died and she and her siblings were forced to live with impoverished relatives who ended up abandoning them, leaving them in the street, without any kind of support. Marleide explained that she didn't want to beg, so with her brothers, she found a way to earn money in a dignified way. They began "selling places in queues" to enter the INSS, the Brazilian social security agency: they slept in the queues and then sold their places to those trying to get INSS assistance.
Despite the difficulties of their situation, Marleide did not give up and continued to fight to improve her life and that of her siblings. At the age of 12, she started working as a helper in a pizzeria and, thanks to her dedication and commitment, she impressed the owners. She was then given the opportunity to make her first pizza, paving the way for her future career as a successful cook.
In 1997, Marleide started selling snacks in the street and this changed her life. She decided to focus on selling her snacks with the help of condominium doormen - an innovative idea which proved to be very successful. As she herself said, when she started working in Santos she wrote her name, "Marleide", on a tea towel and started her business in the street. However, she didn't have many customers and started to lose hope. It was then that she got the idea of enlisting the help of the doormen in the surrounding condominiums: "they were my YouTube and Instagram at the time", she commented ironically. From that moment on, Marleide's business grew enormously.
Thanks to word of mouth, Marleide opened a street stall and later a snack shop. To date, Marleide has managed to open a network of five stores along the coast of São Paulo, with a turnover of around $1 million dollars annually. Marleide's story demonstrates that, despite difficulties, it is possible to overcome adversity and achieve success. Her experience also teaches us that hard work and perseverance can lead to victory, even if starting from the very bottom.