Mother fulfills her son's last wish: "I made sure that his baby was born"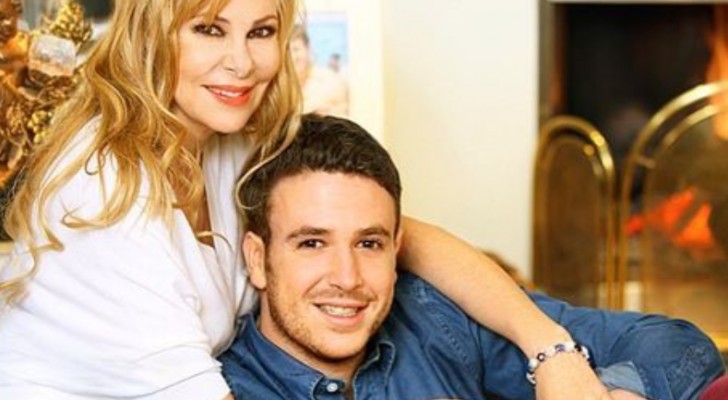 Advertisement
Becoming a parent requires great sacrifices and assuming major responsibilities, especially in the first years of a child's life. As the parent-child relationship grows, it strengthens - perhaps undergoing a bit of strain during adolescence - but then later returning to being strong.
The mother who is the subject of this story had a special relationship with her son: even when he became an adult, they were inseparable. So, during a really difficult and dark moment for her son, this mother decided to do something remarkable for him.
via Cnn
Advertisement
Ana Obregón was "one" with her son, Aless. Unfortunately, this beautiful relationship was destroyed by a terrible illness. Aless died when he was only 27, devastating Ana.
Despite her loss, Ana was determined to carry out her son's last wish. Aless had always wanted to have a child. Despite his death, this was still doable - difficult, yes, but not impossible. So Ana did what was needed to make her son's wish come true.
Ana found a surrogate mother: during his treatments, Aless had had his sperm conserved. In his will, Aless stated that he wanted the sperm to be used to bring a baby into the world, if at all possible.
So, after various legal and bureaucratic battles, Ana managed to obtain the necessary permission for her son's sperm to be used in a surrogate pregnancy.
A short time later, Ana Sandra Lecquio Obregón was born. But there's more...
Advertisement
Ana went even further to honor the memory of her beloved son: she started a foundation to support those who have the same disease as Aless had - the Aless Lequio foundation!
Love knows no boundaries and that of a mother for a child is the strongest that exists in the world: mothers are able to break down any obstacle, overcome all challenges. We like to think that Aless is, through his little girl, back in his mother's arms.