Woman helps a man in danger without knowing he's a prince: she receives an unexpected reward (+VIDEO)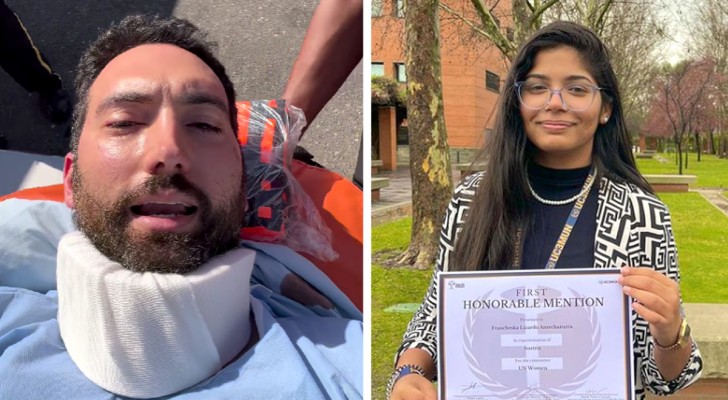 Advertisement
Helping others not only makes us feel good, not to mention those we help: even small acts of kindness can make a difference in people's lives and improve the world we live in. Making your skills available to others when needed can literally save someone's life.
Arab prince Karim Nader Abu Naba'a, son of an oil tycoon, knows this very well. The man was rescued by a young nurse who didn't know who he was: it is only thanks to her that he was saved following a bad accident. Here is the story:
via El Clarin
Advertisement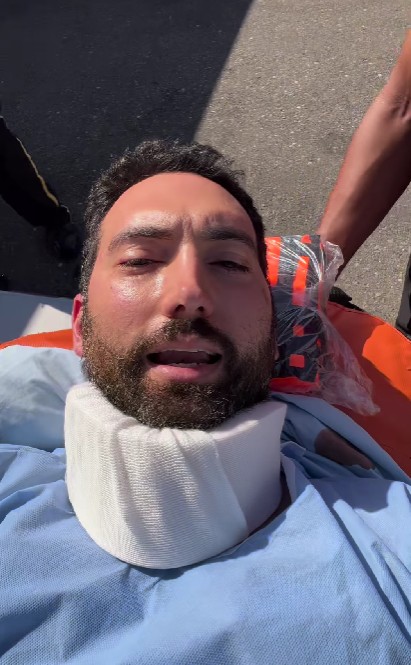 Prince Karim had traveled with some friends on vacation to Baraquilla, Colombia, to attend a concert. While flying in a helicopter with his friend and the pilot, the helicopter suddenly lost altitude and crashed. Many people rushed to the scene of the accident to render first aid while waiting for ambulances, including Francheska Lizardo, a nursing student who helped the rescuers and stabilized the prince, completely unaware of who the man was.
Advertisement
The three men were then transported to the hospital, and even after hospitalization, the woman was concerned about the man's health. After the accident, Prince Karim was transferred to New York to undergo various surgeries. However, he never forgot the woman who saved his life, so he decided to give her a special gift: a very expensive car, documenting the giving of the gift with a video posted on Instagram.
In the video, Karim told his story and said that the most important thing he learned from the incident is who true friends are. He thanked the girl for helping him and told her to enjoy her new car. The girl starred on in disbelief at the car with a big bow on the hood and she was very grateful for the prince's gesture.
Meanwhile, the prince sued the transport company for failing to maintain the helicopter and has obtained compensation from an insurance company. With this money, he decided to build houses and schools in the city. Finally, the prince revealed that Francheska will also receive other gifts in the future as a token of gratitude for saving his life.
This story reminds us how important it is to be grateful for the people who help us in difficult times and how important it is to help others when you have the opportunity to do so.
Advertisement