Woman's husband is disabled after an accident and she marries another man - but she also does something completely unexpected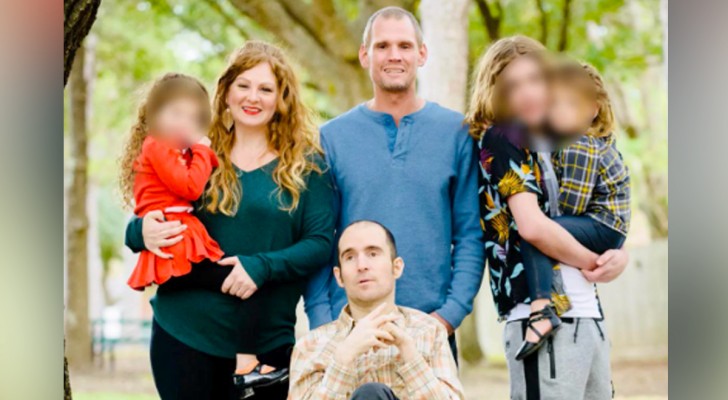 Advertisement
"Through thick and thin" - who has not heard this phrase at least once and, perhaps, even uttered it. When you get married, for example, you offer this promise ("for better or worse"). But keeping this promise isn't simple. That said, there are those who do manage to rise to the challenge.
This is the case of the woman at the center of the story we want to tell you about here. Read on to find out more:
via Daily Mail
Advertisement
Kristen Armstrong is a 38-year-old woman who wanted to tell the whole world the touching story about her now ex-husband, Brandon Smith. The two met in high school and have been inseparable ever since. Theirs is a deep love, which culminated in marriage. But just two years later, everything changed.
This all happened when Kristen was only 24 and was working as a speech therapist. Brandon was 23 and was a mechanic: the couple were in the prime of their youth, happy and in love, but then tragedy struck. Brandon was involved in a very bad car accident and was in a coma for two months.
Kristen remained at Brandon's side whilst he was in hospital, but his chances of surviving and making a full recovery were put at slim to none.
Advertisement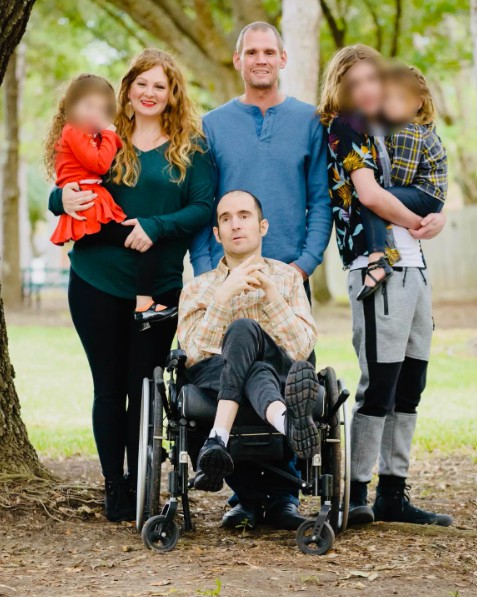 The accident had been very serious and Brandon's life was hanging by a thread.
"They didn't know if Brandon would survive or not, but they told me he would never be the same again due to his injuries. But I continued to hope for a miracle and to be able to have my husband back as he was before the accident," Kristen said. Eventually, Brandon did survive but was permanently and severly disabled.
And so, Kristen found herself at a crossroads: to continue the marriage or to ask for divorce in order to start a new life? Kristen chose the latter and started divorce procedures. But her love for Brandon remained intact and she made a solemn promise: she would never abandon him and would become his legal guardian.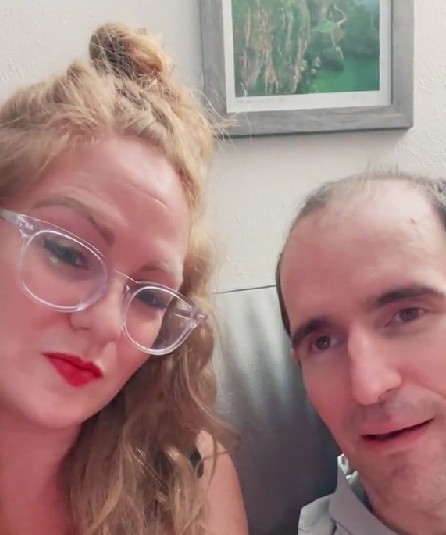 Kristen made this request in court, but the judge expressed some doubts about this. "The judge asked me what would happen when I had a family of my own. Would I still take care of Brandon then? I affirmed this and Brandon is still an integral part of my life today, even though I now have children with my second husband," Kristen said.
After her divorce from Brandon, Kristen married James Armstrong (36) in 2015. But abandoning Brandon has never been an option for Kristen.
"We bring him around to our house every week, we go out together and go to restaurants. The most beautiful thing is to see how much my family has accepted this man and he is one of us," James said.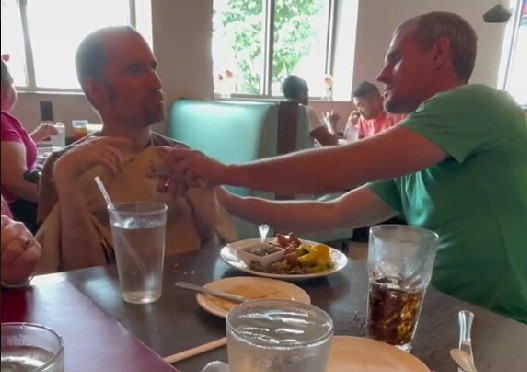 James - Kristen's new husband - feels deep affection for his wife's ex and helps to take care of him. In the many clips posted to social media, this fact comes out clearly. How many would do the same under similar conditions?
We cannot answer this question with any certainty. But we can certainly learn from the exemplary example this family has set for the rest of us.
Advertisement