Father walks his daughter down the aisle: he stops halfway to invite her stepfather to join them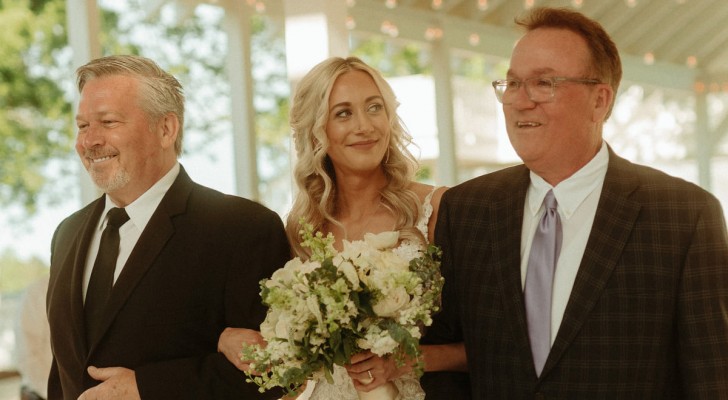 Advertisement
Even if it is hoped that every love story will last forever, this is rarely the case: it is not unusual to see, for example, parents separate for various reasons and this is certainly not a choice that is taken lightly. In most cases, the beginning of a divorce can be difficult, but, over time, the ex's can become civil with each other again.
Kelsey Griffith knows this very well. Kelsey was a young bride who witnessed a similar demonstration of civility on her wedding day: the young woman posted out the special moment on social media.
via Mirror
Advertisement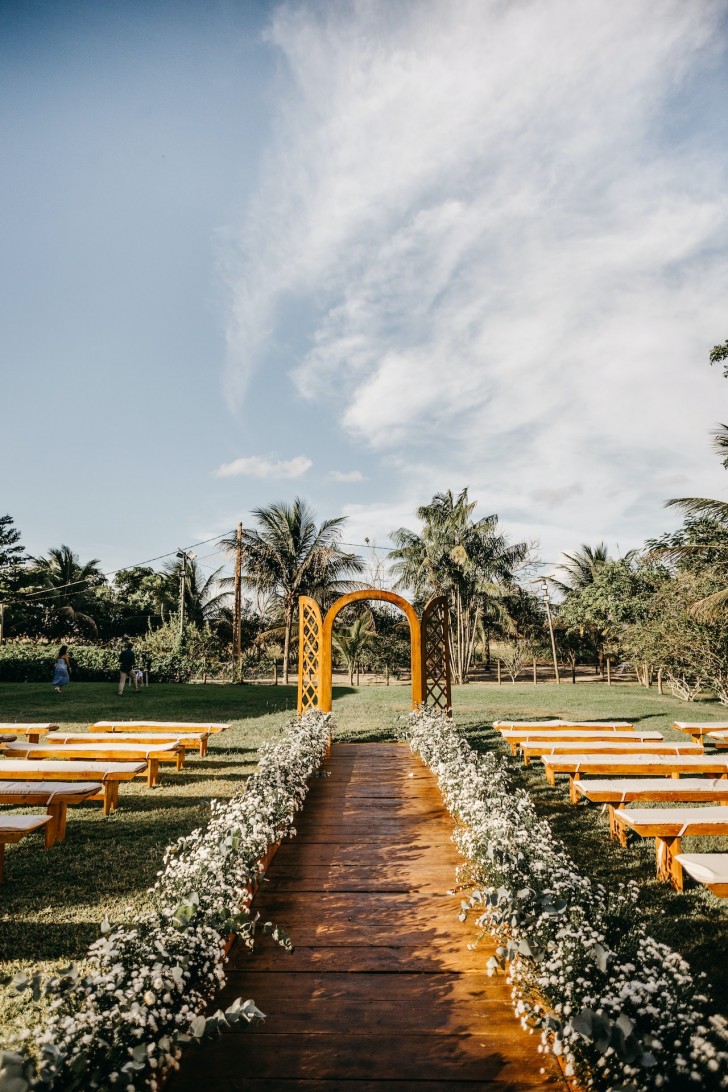 In the middle of the ceremony, when Kelsey's dad was ready to walk her down the aisle, instead of heading towards the groom, the man headed towards his ex-wife's husband, Andy: Andy entered Kelsey's life when she was only nine years old and for this reason, Kelsey considers him a second dad. Andy then shook hands with the Kelsey's father and then did something very unexpected: he invited Andy to walk down the aisle with him and the bride.
Touched, Andy accepted the invitation and the bride walked on towards her future husband with both dads by her side: "My dad surprised my stepfather by asking him to join us in the walk down the aisle. We had kept this secret until the ceremony, so everyone was surprised when it happened," Kelsey said.
The tender moment was immortalized in the photos and videos of the wedding and the images quickly made the rounds on social networks, touching not only the guests, but also thousands of users. Many stated their admiration for the father of the bride, saying that it is wonderful that they all still get along. "My dad gave half of the father-daughter dance to my stepdad. I had no idea what his plan was until he did it. I've been blessed with two amazing dads!" wrote one user, recounting her own experience.
"It was an incredibly sweet gesture to include my stepfather like this. I'm very proud of my father for doing so," Kelsey said later.