They were neighbors for 40 years, but they only got to know each other and fall in love through a dating site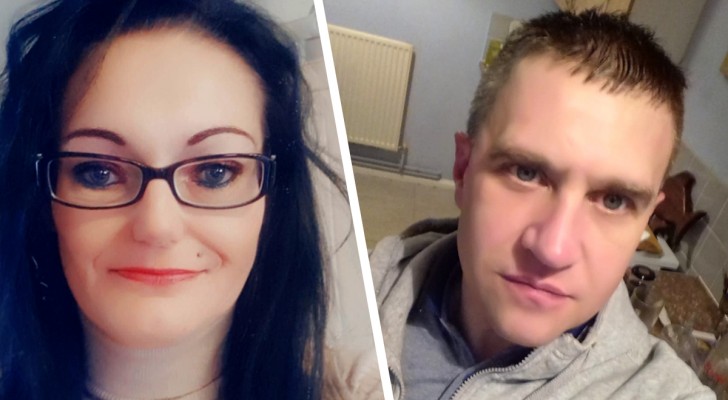 Advertisement
Sometimes, one has to wait for good things to happen in our lives they often happen when we least expect it. Fate and destiny work like this: if something is meant to be, it will be - all you need is a little patience.
And this is exactly what happened to the two subjects of the story we want to tell you about here. They were two neighbors who had never had anything to do with each other, but, years later,  discovered they were soul mates. Here is their story:
via Mirror
Advertisement
Love is unpredictable, as is life, but if we keep the faith, good things can eventually happen. Chris Place, 44, and Michelle Tooby, 42, know this well. They are two people who, for over 40 years, lived side-by-side without interacting at all - at least until a coincidence brought them together.
Chris had signed up to a dating site and was eager to make new acquaintances when he found himself attracted to a certain woman's photo. Without even knowing she was his neighbor, Chris sent her a message and the two began to chat for a couple of weeks, after which they decided to meet in person.
The couple - from Mansfield, Nottinghamshire - have not been apart since then and their relationship has grown deeper and deeper. "We'd crossed paths countless times in the past, but fate was not ready for us back then. It seems incredible to us now that our lives are so intertwined - and I haven't even proposed yet," Chris said .
Michelle echoed this sentiment: "Neither of us were looking for true love - on the contrary, we were convinced that it would never come, but here we are. It is as if our relationship had to wait before it could blossom".
An amazing coincidence, don't you think? Without knowing it, this couple had spent most of their lives right next to each other, but neither of them would have ever imagined that the stranger they saw from time to time would prove to be their soul mate. Have you ever had an experience similar to this?