In 2009, this woman mistakenly sent a message to a stranger: today they are married and have 6 children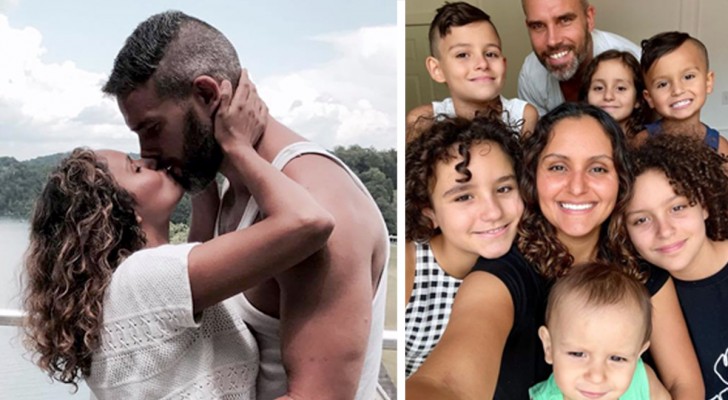 Advertisement
Unpredictability is certainly one of the main ingredients that make up our lives: whether it's fate, luckor simple chance, almost anything can happen to anyone at any time. Perhaps you know about chaos theory that explains how a butterfly's wing beat can unleash a tornado in another part of the world?
The concept behind this musing can be summarized as follows: even a small variation, a change, can have an unexpected consequence in our lives and in the lives of others. If you don't believe this, read on to find out what happened to the woman who is the subject of this story and maybe you'll change your mind.
via www.mirror.com
Advertisement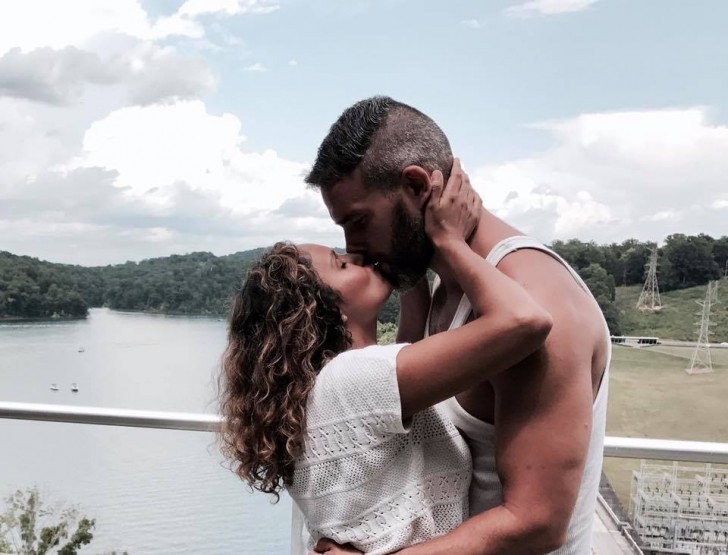 Brenda Rivera Stearns completely turned her life upside down with just the push of a button. Brenda, an online content creator, just wanted to share a verse from the Bible with her contacts in her phone book, but she ended up typing the wrong number and sending it to the wrong person.
Brenda didn't realize her mistake until she got a return message that read:"Amen, but who are you?". To make this incident even more serendipitous is the following fact: the stranger who had replied to Brenda's message had just bought a new cell phone with a new phone number assigned to it. If the message had been sent to him just a short time before his purchase, the man would never have received it!
Isaiah is the name of the man who accidentally received Brenda's message. He started chatting with her and a new friendship was born. After some time, their relationship intensified and Brenda began to wonder if she wasn't beginning to fall in love. However, Brenda had her doubts and even thought that Isaiah might be a scammer.
Furthermore, the two lived more than 1000 km apart and this fact was certainly not in their favor either. But fate intervened again: Brenda's mother, Rossy, lived in Ohio, where Isaiah lived! So Rossy decided to meet up with Isaiah in person and on behalf of her daughter. "You're going to marry this guy," Rossy told her after she had dinner with Isaiah. Brenda was very surprised (and happy) to hear this and she decided to throw herself completely into the relationship. A year later, Brenda and Isaiah got married!
Now they have 6 children and they couldn't be happier. Their story might leave you scratching your head. What do you think about this story? Do you believe in fate, a random coincidence or do you think it might have been "divine intervention"?