Father and daughter perform heart surgery together and manage to save a life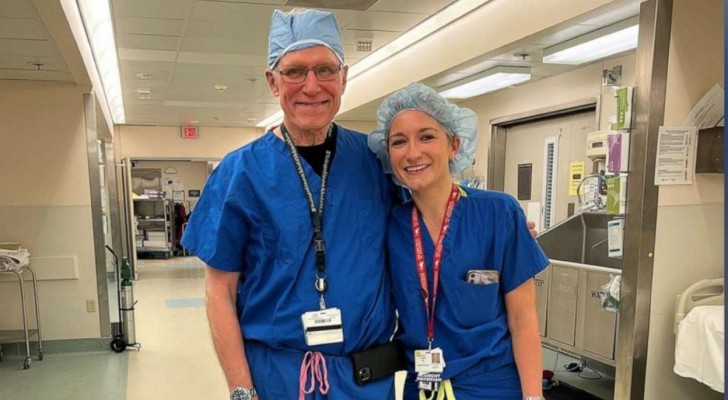 Advertisement
The relationship between parents and children is one of the strongest bonds that can be exist between two individuals: both parties complement each other by enjoying each other's life experiences.
Sometimes, children decide to emulate their parental figures - not only as regards their personalities, but also by choosing to follow their careers. In this touching story, father and daughter "walked" in the same footsteps and continued their life journey side by side with a single mission: to do good. Let's find out what this is all about:
Advertisement
Sophia Roberts, a young doctor from Missouri (USA), has been training all her life to become a heart surgeon, just like her father. In fact, even as a child, Sophia immediately showed great interest in her father's work. For his part, her father encouraged her interest in the medical field: "Instead of reading her storybooks, I used to show my anatomy books," her father said.
Harold Roberts (Sophia's father) took an 11-year-old Sophia to see her first surgery and the little girl was able to watch her dad perform mitral valve surgery. "Instead of being put off, Sophia was fascinated and quite calm: she watched intently and seemed to really enjoy what she was watching," Harold said. And fate held another surprise for this father and daughter.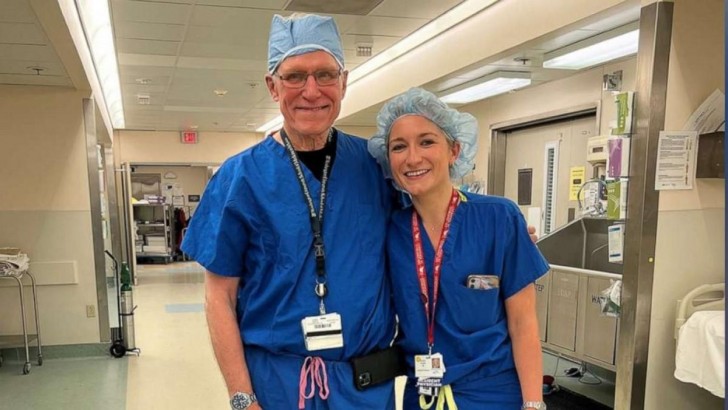 Years later, Harold, coincidentally, found a job at the same hospital where his daughter was doing her residency. So, when a patient requiring heart surgery was referred to him, he informed Sophia. The young surgeon was thrilled to be asked to be her father's assistant and started immediately to prepare for her first operation.
The surgery consisted of replacing the patient's aortic valve and the father and daughter team did an exemplary job assisting each other: "Sophia did a really great job - she was fluid and focused throughout the entire time of the surgery" Harold said. "This is incredible: it seems like only yesterday that I taught her to ride a bike and now I'm helping her during her first open heart surgery!"
Later, Sophia said: "It was something very special for my dad to be with me during my first operation, even if I had to focus only on the patient and make sure everything went smoothly". Would you be thrilled if your children followed in your footsteps like this? Let us know!