Autistic youth hand-writes a letter asking for a job: "Please give me a chance"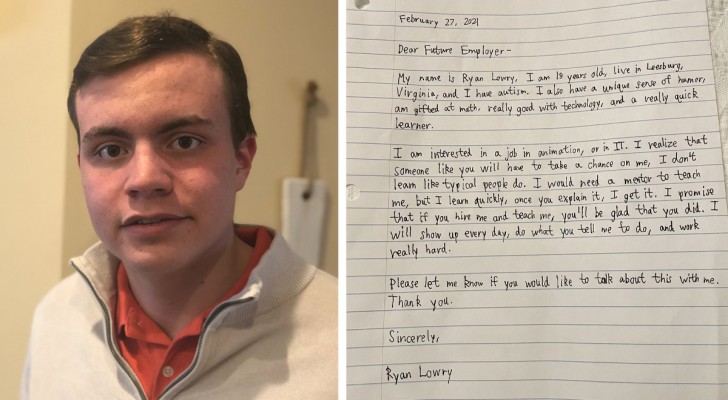 Advertisement
There is still a lot to learn about mental conditions such as autism: many people have a negative view of autism, without knowing that it is not a disease, but a series of disorders that mainly involves language and communication problems. Young Ryan Lowry, 19, is autistic and has decided to try to break down the stereotypes and prejudices people have about autistics. This young man made a rather unique proposal to potential employers, posting a handwritten letter on LinkedIn asking recruiters to give him a chance.
via People
Advertisement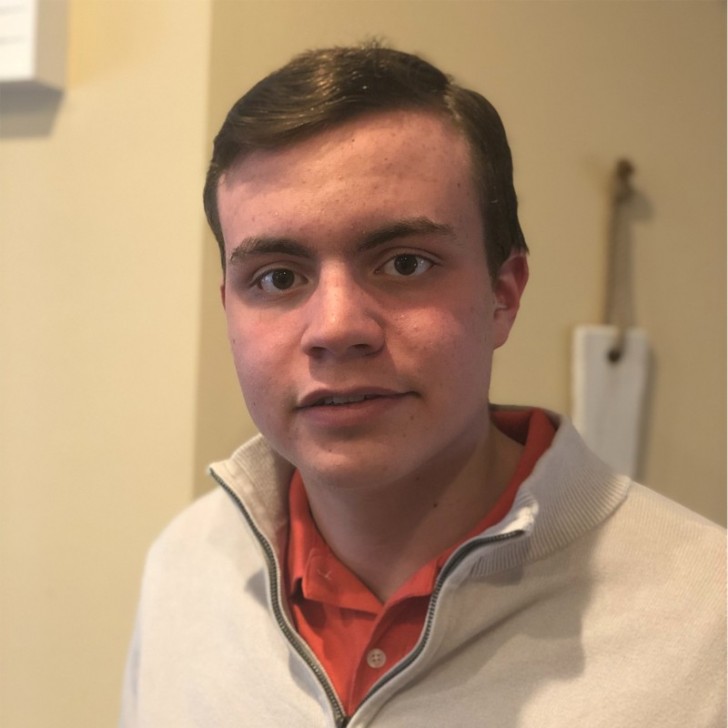 "Dear Prospective Employer: My name is Ryan Lowry, I am 19 years old, live in Leesburg, Virginia, and have autism," the letter started. "I also have a unique sense of humor, I'm gifted in math, very good with technology and a very fast learner. I'm interested in a job in animation or the computer industry."
"I realize that will have to take a risk hiring me because I don't learn like normal people do. I need a mentor to teach me, but I learn quickly, once I have been shown and I understand everything. I promise that if you hire me and teach me, I will work hard for you. Please, give me a chance. Looking forward to hearing from you. Thank you and kind regards, Ryan Lowry", the letter ends.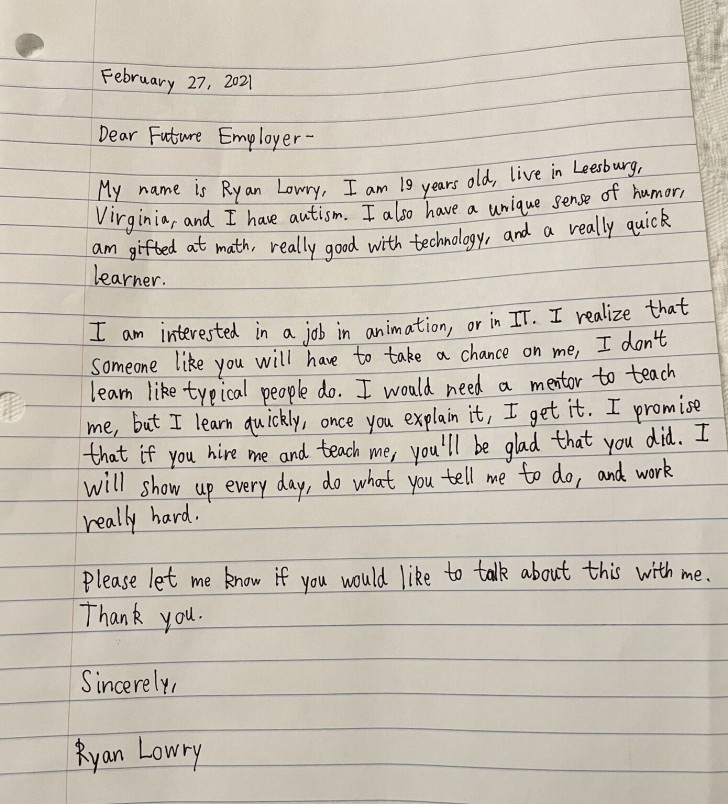 Ryan snapped a photo of the letter and shared it on LinkedIn. The post was very successful: it received thousands of comments and reactions, including some job offers. To date, Ryan has been contacted by numerous companies.
At the moment, Ryan is considering an offer from a company called Exceptional Minds to work on a three-year project designed to teach autistic people about animation. "Ryan is excited about his next job and is preparing his resume and portfolio. I never thought it would happen," said his mom, Tracy Lowry. She continued: "I am overjoyed for Ryan. I am so proud him: he broke down the negative stereotypes and paved the way for other autistic people to enter the workplace".