This man chose to take 3 wives: "Thanks to them, I don't need to work"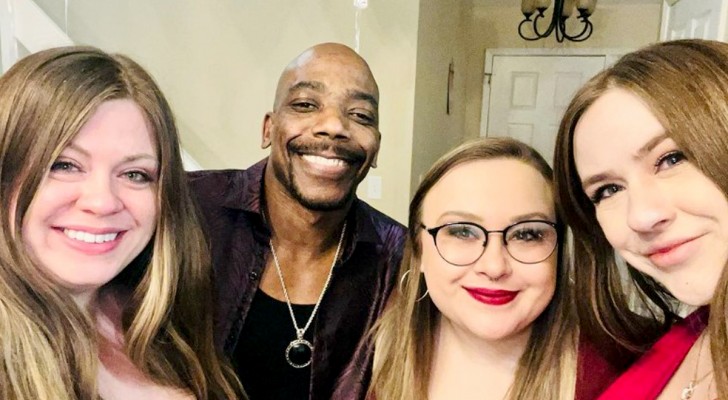 Advertisement
Love manifests itself in many different ways. Each of us, guided by feelings of love, chooses the person we want to share our lives with. For most, this mean choosing one partner.  But for some, for cultural or personal reasons, having multiple partners at the same time is the way to go.
This story is about a man who has chosen to take 3 wives - "his wonderful queens" - who, he claims, all hold the same place in his heart. But let's learn some more about this "polyamorous" family living in New York City, USA.
via New York Post
Advertisement
Nick Davis, 39, met his first wife, April, 38, when they were still college students. Their relationship was very healthy, at least until Nick met 25-year-old Jennifer. Apparently, and according to the family members, it was April who introduced Jennifer to Nick.
The reason Nick's first wife suggested he take a second partner was supposedly linked to him being very demanding. "Nick has a very strong personality and sometimes he is not easy to manage. A second pair of hands comes in handy in everyday life," April said.
Two years later, Danielle, a 22-year-old woman, joined the "team". Now, Nick has three "wives". When interviewed, Nick said: "I'm living my dream life. Thanks to them, I don't need to work". Nick claims he considers the women as queens, and he is their king. In fact, the women bring home the bacon, while Nick takes care of the children.
This unusual family structure does not seem to have caused any major issues, however: everyone has their own space and, even if they sleep together, it doesn't seem that there are any serious tensions in the family.
Love can be a truly surprising thing - would do you agree?