This 101-year-old grandmother has found a way to stay "young" in body and mind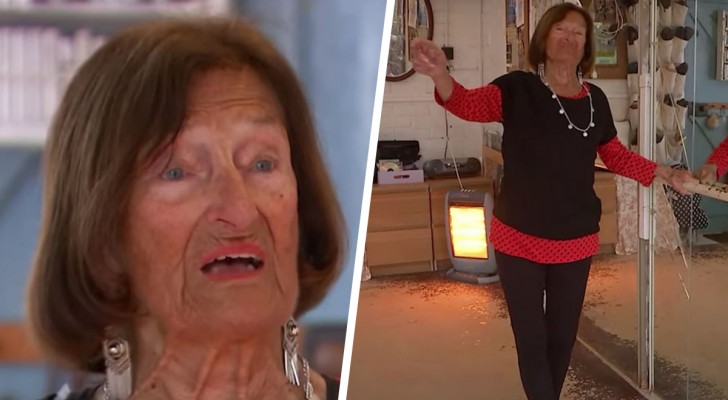 Advertisement
How many times, even at the age of 30 (or earlier), have we start jokingly said "I'm too old for this"? Many - too many times probably. Also, the saying "age is just a number" is one of those sayings that seems to hold water - in some cases. Mrs. Dinkie Flowers knows this very well. Dinkie is a 101-year-old British woman who has shown the world how a simple positive attitude towards life and dedication to one's passions can give people a long, healthy and happy life like hers. Dinkie is a former professional dancer who has never put her dance shoes away.
via Sussexlive
Advertisement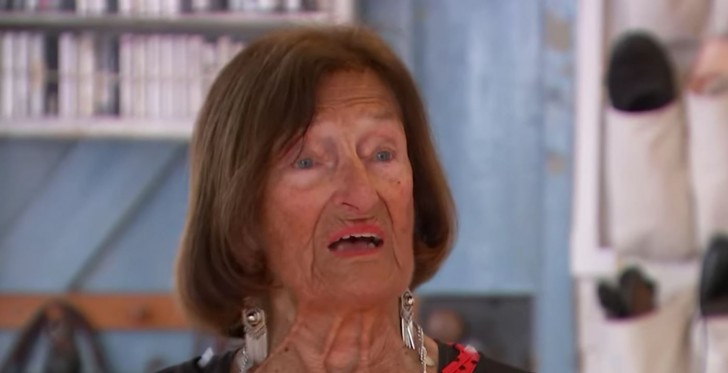 In fact, Dinkie still dances every day, and she is adamant that this is the secret to her longevity. She discovered her passion at an early age - just 3 years old - and hasn't stopped since then: she studied at the Italia Conti Academy of Theater and Arts in London and became a professional dancer performing all over the world, also making her television debut at the age of 98, thanks to the show, The Greatest Dancer.
Among her most prestigious performances, Mrs. Flowers fondly recalls her performance for Prince Philip at an Ice Gala in Paris in 1952. Incredibly, even though she's over a century old, Dinkie still teaches dance and gives fitness classes at her studio - the Dinkie Flowers Stage School. She exercises each morning and encourages others to do the same: "Exercises keep the body supple and more resilient, making it look and feel much younger," she explained.
Advertisement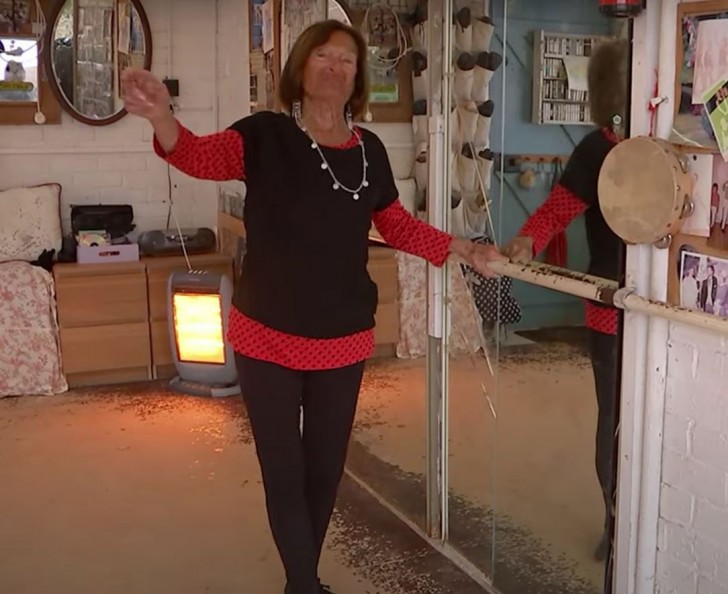 "Dance is the secret of my longevity. I dance all the time, I still teach, I couldn't live without my ballet shoes. I love dance and will dedicate myself to it until my last day. I advise everyone to start dancing to stay young, for the body and for the mind," commented Ms. Flowers, adding: "It sounds difficult, but it's never too late to start. Once you know what you're doing and you're being taught by a good teacher, you'll become passionate about it. You don't have to try too hard, but it's a good idea to keep moving your body, bending your knees and stuff like that."
This extraordinary woman is a true inspiration for all people of an advanced age who still have so much to give and receive from their lives: never stop pursuing your passions.
Advertisement