Boss gives a mind-boggling production bonus to his employees: $9 million dollars in cash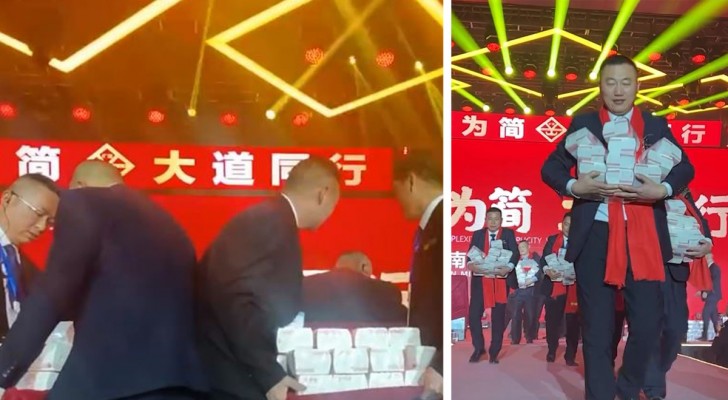 Advertisement
When you work for a company that recognizes the efforts of its employees, it can be very rewarding. If there is a respectful and friendly atmosphere in the workplace, you will certainly be more motivated to give of your best, especially if - once you have achieved your goals - you get a generous bonus as a thank you. This is the story of a Chinese company that produces cranes, and which became famous online after its owner distributed $9 million dollars in a production bonuses to its employees. This reward was given in cash to the employees.
via Scmp
Advertisement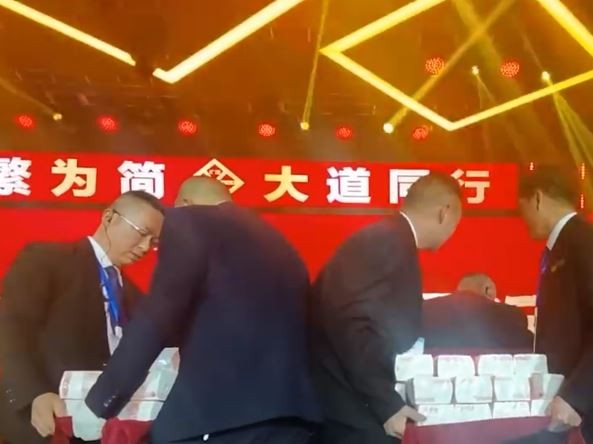 The company in question is Henan Mine, owned by entrepreneur Cui Peijun. This tycoon decided to celebrate the company's excellent turnover results by distributing $740,000 dollars to each of the company's top five sales managers. But he didn't stop there: Cui donated bonuses to 35 other sales managers, worth between $150,000 and $700,000 dollars each. To make it an even more unforgettable event, the entrepreneur organized a party just before the Chinese New Year and in the middle of the event, he started handing out the bonuses, in cash!
The party was filmed and later shared online. In a number of short videos, employees can be seen walking up to a stage and carrying away piles of banknotes.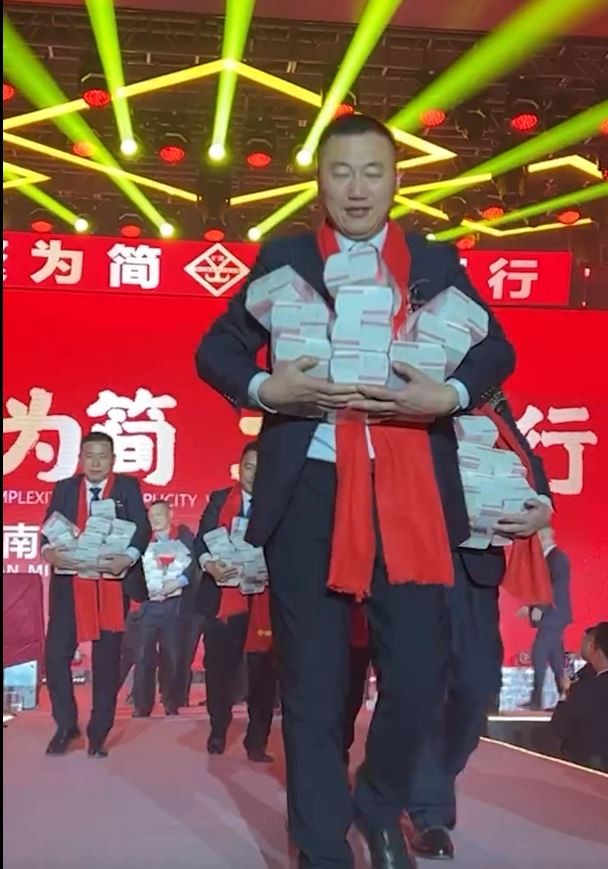 Someone asked if the production bonuses had been taxed and a spokesperson explained that some were already calculated after tax, while others were pre-tax. The company's marketing manager, Feng Xiaobei, said that since the employee bonus videos appeared online, the company has received dozens of unsolicited job applications.
"Calls to the human resources department have not stopped. That said, our company usually reviews all job applications. We actually need to hire new employees, because the orders for our products have increased significantly due to our fame on the web," commented Xiaobei. And this initiative has driven the company's staff to work even harder and sell even more of its products. An intelligent and decidedly useful idea, don't you think?