Teacher is reprimanded by the administration for her attire: "I can't wear leggings?"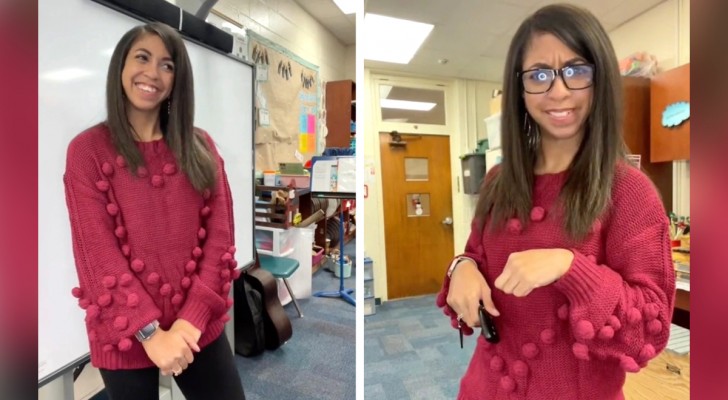 Advertisement
In certain environments, it is best to adopt a sober behavior and clothing suitable for the circumstances. For example, in an office, at church or even at school, it is important to respect the dress code that is in force. The teacher featured in this story, however, was pretty sure she always sported appropriate attire in class, even when she was accused of "going a little too far" with one of her outfits. But let's see what happened in detail:
Advertisement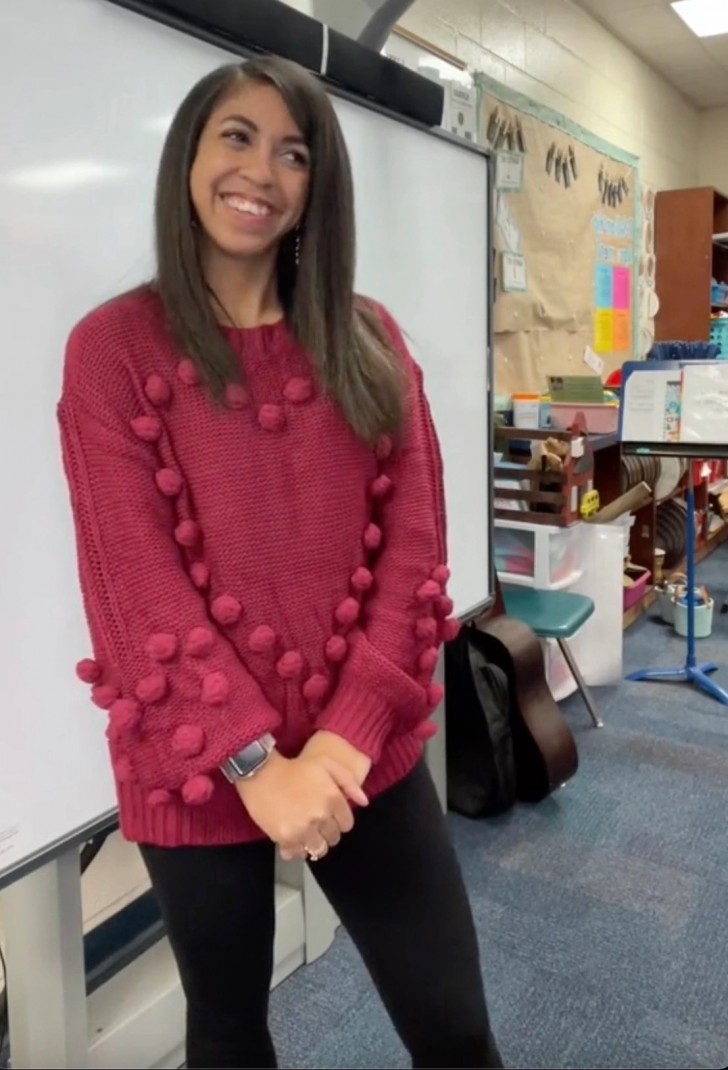 Christina Smith is a primary school music teacher and has been criticized for her "inappropriate" dress. The young teacher showed photos of herself to her followers on TikTok, to get an opinion on her outfit: a large burgundy-colored sweater and a pair of dark leggings. So, what was inappropriate with her outfit? The school administration stated that her leggings were not appropriate wear for her classes. In fact, the headmaster claimed that Christina "had gone too far with her attire" .
Users were stunned by the reaction of the school authorities: "I can't believe there are still places out there that want to control how adults should dress every day," wrote one follower.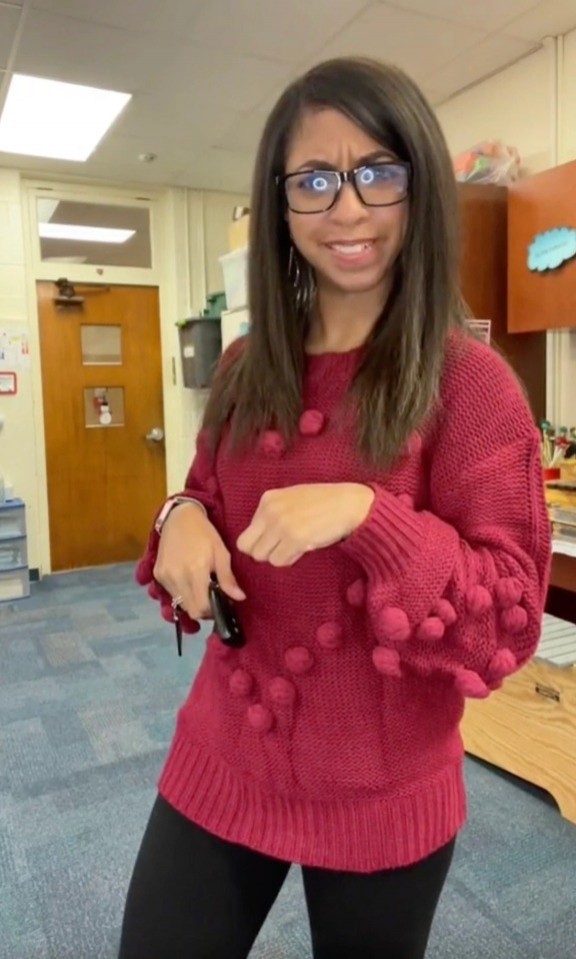 TikTok / christinateachesmusic
"I wear jeans or leggings every day and I'm still a great teacher!" one follower commented, clearly siding with Christina. It's true that leggings are skin-tight and flatter the figure, but if used in combination with a long sweater, why should it be a problem? Users have had their say, but what do you think?
Would you accept leggings as an item of clothing for attending school or the office?