Young boy looks around and is sad because he cannot see his parents: he changes his expression dramatically as soon as he spots them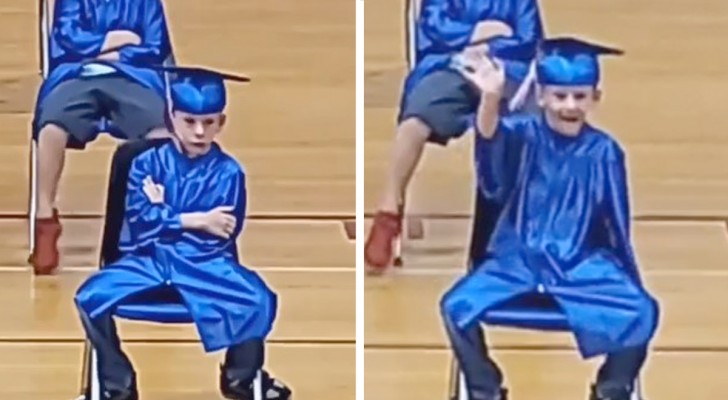 Advertisement
Raising a child doesn't just mean giving them the basics. Of course providing food, school, a home and similar are important, but emotional care is equally important. That's why you should always find some time to dedicate to the little ones, so that they don't feel lonely.
Proof of this is this story, which demonstrates how important the physical presence of parents is for children. Read on to find out more:
via Reddit
Advertisement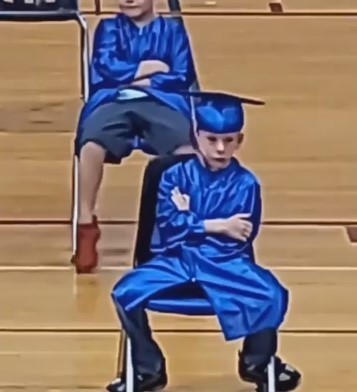 In a short clip posted by user @FuturisticFighting on Reddit, we see a group of children gathered at school for their graduation ceremony. This is a very important moment that marks the transition from class to another and, in most cases, parents are invited to attend. In the clip, however, we see a child who, in a blue toga, is walking around looking very unhappy.
The problem was that the young boy couldn't see his parents in the crowd. Then, once seated, he looks around again and his expression suddenly changes. His mom and dad were in attendance but he hadn't seen them right away. Suddenly, his face lights up and now beaming and smiling, he waves to both of them happily.
Advertisement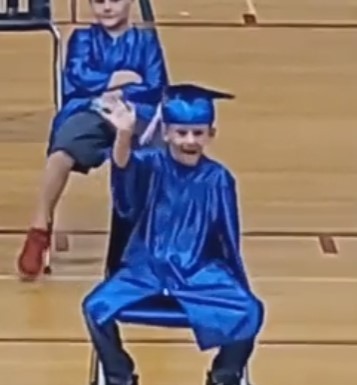 The clip went viral quickly and attracted numerous comments. Many praised the parents for being with their child. "The importance of being present at events involving children is indisputable. You should never leave them on their own as this makes them sad and insecure and it's not right," wrote one commenter.
Another commenter pointed out how much he missed his parents at events like this: "Whatever the event, make sure you are there. Forget the job, the boss, the commitments - the children are worth more than any of this. For them, it is very important to have their parents at their side". And how can we not agree?
There are many tasks to take care of in life, but this should not mean neglecting our kids. Do you agree?
Advertisement