Owner finds his best employee serving customers in his socks: he had given his shoes to a homeless man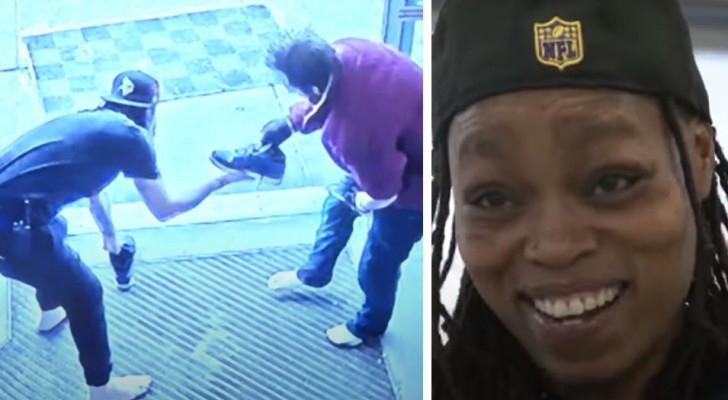 Advertisement
Sometimes, an act of kindness can change a person's day: even just a smile can lift the spirits of someone who has had a bad day or a bad experience. And, if you enter the Brooklyn Center Liquor store, it's not unusual to find Ta Leia Thomas, otherwise known as "Ace," flashing a smile to anyone who walks through the door. Ace is a model employee, much appreciated by customers and by her employer, Tom Agnes, chief operating officer and owner of the liquor store which is located in the heart of Brooklyn, New York, in the United States.
via CBS
Advertisement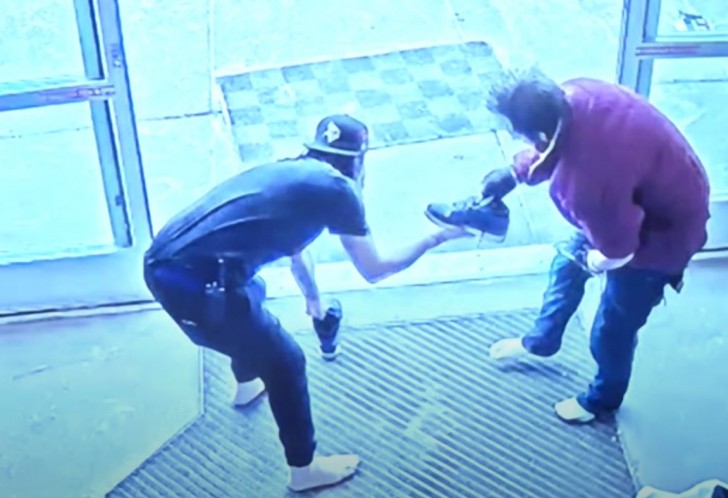 YouTube / WCCO - CBS Minnesota
On an ordinary day, Tom noticed just how deep Ace's kindness can be. "On Tuesday, I came back from my lunch break to find Ace assisting customers in only his socks," said Tom: "So, I checked what had happened on the store's security camera. Ace had given his shoes to a homeless man".
Tom decided to praise his employee and shared the video online to show Ace's incredible generosity. The footage shows a man digging through garbage, then tying cardboard boxes to his feet to serve as makeshift shoes. Ace acts quickly, calling the man, taking off his shoes and giving them to him. "I saw his bare feet and automatically took off my shoes," Ace said. It wasn't just any pair of shoes. They were his favorite pair of purple Jordans, representing his favorite basketball team. "The poor guy said no one would ever give him shoes like mine, so I replied, 'Well, I will.' I have no regrets: it was an easy decision. My parents taught me to always help others. You never know what problems they have or what they're going through," Ace said.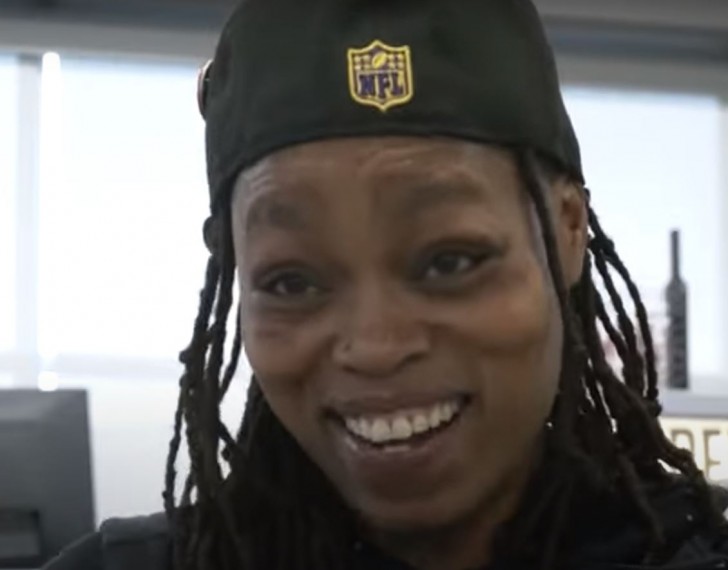 YouTube / WCCO - CBS Minnesota
That day, Tom bought Ace a new pair of sneakers so he wouldn't end his shift shoeless. When he saw the success of the video on social media, Tom considered buying Ace a new pair of Jordans in order to surprise him. Tom raised around $450 dollars, but before buying the shoes, he had a chat with Ace.
"He kept posting on social media about his mom and how much he wanted to take care of her. So, I asked him if he needed anything. He replied, 'She's all I have in the world.' I take care of her but she doesn't have a bed for herself. So, she sleeps in my bed and I sleep on the floor," Ace explained. Tom acted on this information: "That's when I realized that Ace needed a new bed much more than shoes, so we got him one. I wish I had a dozen Aces on my staff," Tom commented. Ace was thrilled with the new bed and hopes his story will inspire others to be kind: "Everyone in the world deserves to be loved," he said.