Grandmother accompanies her grandson down the aisle and conquers the web: "Grandparents are true angels"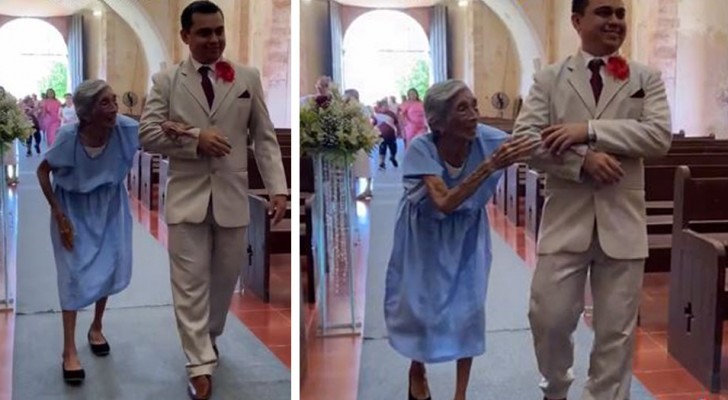 Advertisement
The wedding day is an extremely important event in one's life and one hopes that everything will be perfect. However, in most cases, there is always something that is missing or goes wrong. What absolutely must not be missing, however, is the presence of loved ones and the people we love the most. A young groom saw fit to make a person very dear to him the focus of his wedding ceremony: his beloved grandmother. The scene was captured in a tender video that went viral quickly.
via La Razon
Advertisement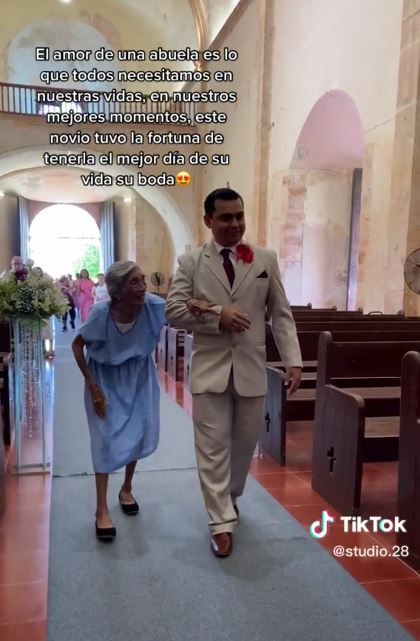 The video was recorded and shared on an account dedicated weddings. The clip shows a young man about to get married walking down the aisle, arm-in-arm with his grandmother, who accompanies him to the altar. Both look very happy, especially the venerable elderly lady who greets and blows kisses to those present at the ceremony. It is clear that she is a beloved by everyone.
"A grandmother's love is what we need in our lives, during our best moments. And this groom was lucky enough to have her with him on the best day of his life: his wedding," states the video's description. So far, the video has gained more than 2.3 million views, 108,000 likes and nearly two thousand comments.
Advertisement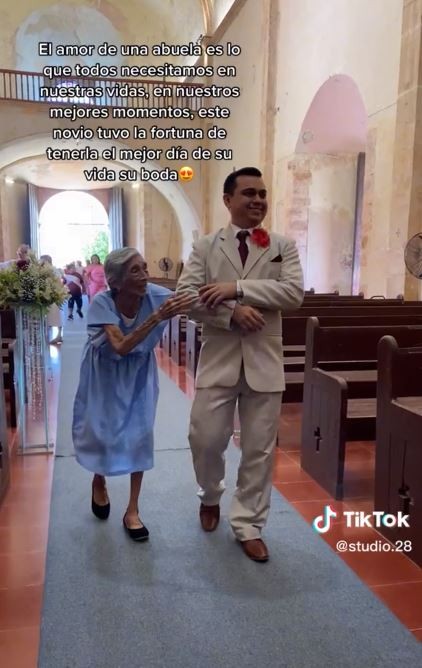 All the comments expressed feelings of admiration and tenderness, underlining the importance of the role of grandparents in the family: "What a great blessing to have her with you in such an important moment in your life, God bless you!" commented a woman. "Grandma's love is the greatest, the most tender, purest and deepest love in the world. I love my grandmother. Thank God I'm lucky enough to still have her with me," wrote a young man.
And another comment read: "The true angels on earth are grandparents," said one woman. "Theirs is the purest and truest love that can exist in our life: grandparents should live forever." We could not agree more.
Advertisement