Divorced couple continue to live under the same roof with their new partners: 'For the sake of the children'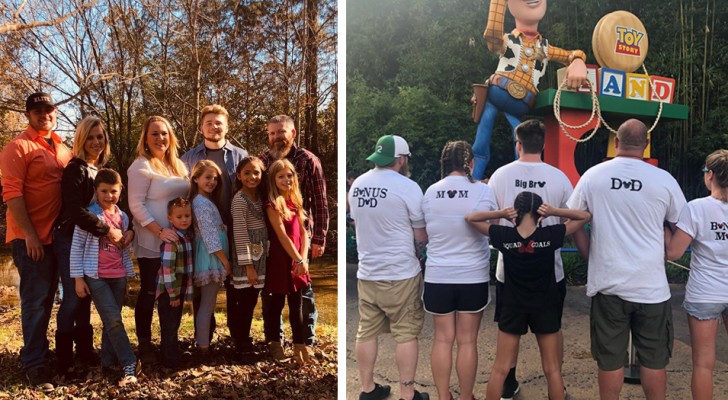 Advertisement
A relationship between two people can be destined to last forever, or it can end abruptly. When a love story ends, it is never a happy situation for anyone - especially if there are children involved. That said, a certain couple has managed not only to remain on friendly terms - both continuing to contribute to raising their three children - but even to keep living in the same house - along with their new partners. You've never met a family like this, we're sure of this!
Advertisement
Katie Blackmer and her ex-husband, Stephen, have decided to remain friends following their divorce. Stephen's reaction, at first, had been categorical: "Absolutely not!". Things today, however, are very different and both still live in the same home in order to raise their children. That's right, they still live together. Not only did the two maintain civil and friendly relations, but they continued to live in the same house. How did they do this? Keep reading to find out:
Advertisement
After splitting from Stephen, Katie married Ben and the couple remained on good terms with Stephen. When he had an accident at work, Katie and Ben welcomed him into their home and took care of him. Once he recovered, Stephen, Katie and Ben experimented with cohabitation for the sake of their children. And when Stephen started dating Brandy, things didn't change. Today, both couples live under the same roof, like a genuine extended family. It is no coincidence that they call themselves "the Blended 10" - a blend of 10 different people who all live together like a real family.
In all, the "family" consists of the two couples (Katie & Ben, Stephen & Brandy), Ben's eldest son from a previous relationship, Brandy's two children and Katie and Stephen's three children.
To show just how well the whole family gets along, Brandy said her kids call Katie "mom" and Brandy doesn't mind. For their children, in fact, this solution of living all together is the best thing: they are happy to have their own parents around and have fun together. The "Blended 10" hang out and enjoy a variety of activities; moreover, they admitted that living together brings them many economic advantages.
What do you think? Would you ever consider such an arrangement?
Advertisement