A pupil points out her teacher's big belly: "I taught her that it's big because I take care of myself"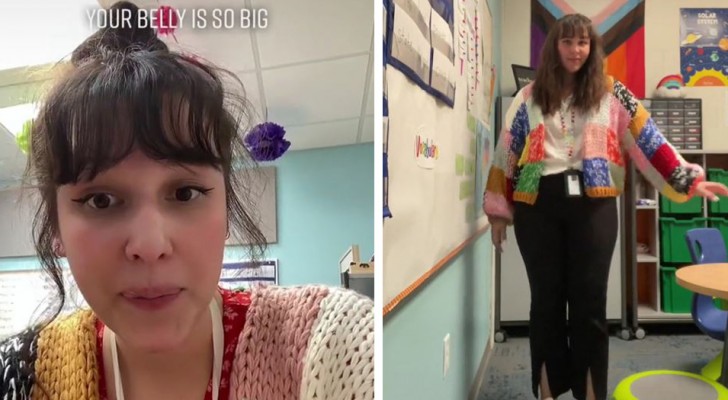 Advertisement
Children, as we know, can embarrass adults with their blunt observations or - more accurately - not being "diplomatic" about what they blurt out. A young teacher knows this very well and told her story about her young pupils. Teacher Kelsey Chang, posted a video to her TikTok account about a little girl in her class who had pointed out that Kelsey was carrying a few extra pounds on her hips and tummy. Stunned for a moment, the young teacher took advantage of the incident to educate her class in a brilliant manner.
Advertisement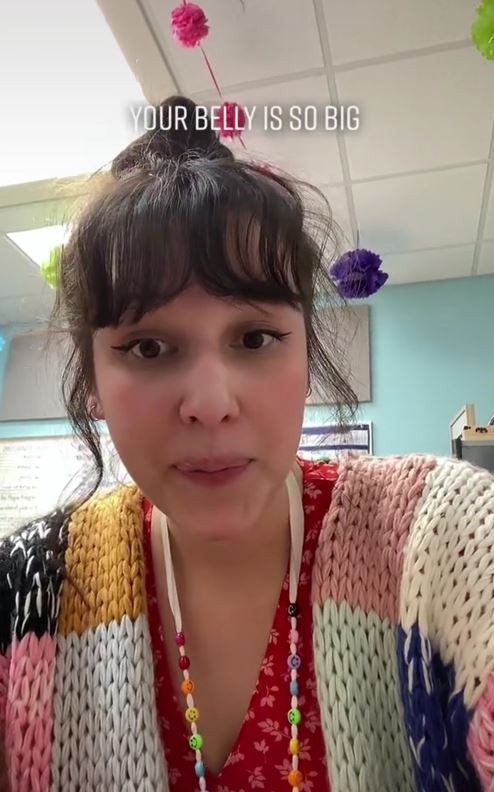 "This morning one of my pupils looked at me and said, 'Miss Chang, did you just have breakfast? Does you feel full?", Kelsey recounts in the video. "So I said, "Yes, why are you asking?". And she said to me, "Well, why is your belly so big." At first, I didn't know how to react, but then I thought: "Hey, what a wonderful opportunity to teach my pupils something." I took a deep breath and began to explain".
Kelsey explained that she is currently teaching her second grade class about nutrition and "making healthy choices." So she calmly replied to the little girl: "Yes, my belly is big because I take care of myself and eat a lot of healthy foods. And I love my belly." Soon after, another student came forward and commented: "I thought women with big bellies were usually expecting a baby!", but Kelsey responded: "Sometimes, people with big bellies are pregnant, but not everyone with a big belly is expecting a baby. Sometimes, having a big belly just means that you are full and that you are taking care of yourself".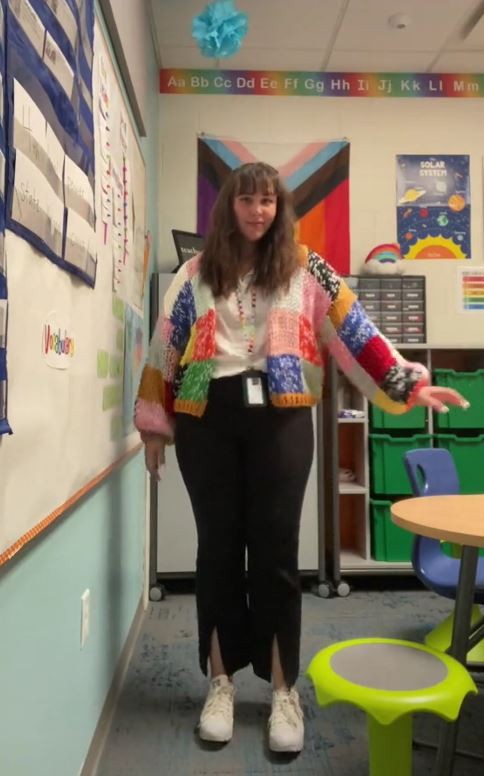 The young teacher ended the clip with a personal comment: "I feel so grateful that I can be the person who teaches my pupils to love their bodies from an early age and to accept how other people's bodies look. This wasn't the way bodies were talked about when I grew up, but I'm glad that's changing now."
The video was very popular, getting almost one million views and hundreds of comments applauding the teacher's educational method: "An excellent response. I'm really happy that there are teachers like you who have quick reflexes and can respond gracefully. It's not everyone who could do this," commented one user.