"My mental health is at risk" says a kindergarten teacher who stops teaching after 12 years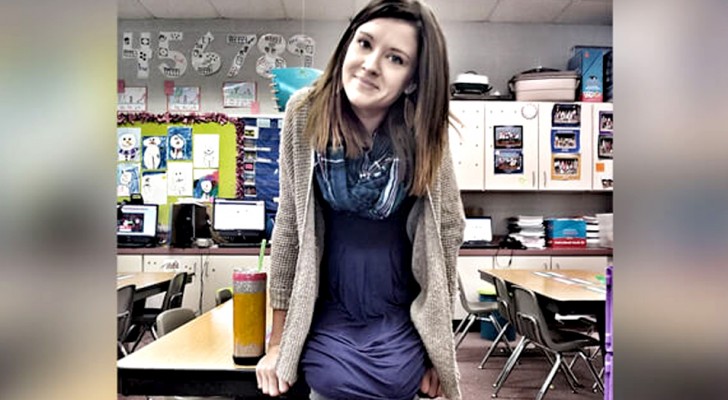 Advertisement
The teacher is perhaps one of the most rewarding professions in the world but, especially in recent years, it is becoming increasingly difficult to succeed in this field.
From different points of view, being a teacher nowadays is very exhausting. Jessica Gentry, after working for 12 years as a teacher in a kindergarten in the town of Harrisburg (USA), decided to change direction and to explain the reason for such an important decision.
"I don't do it for the money, I did not stop teaching to look for a job that paid better", said the teacher on Facebook, where in a post she has listed all the reasons for leaving her teaching career.
Advertisement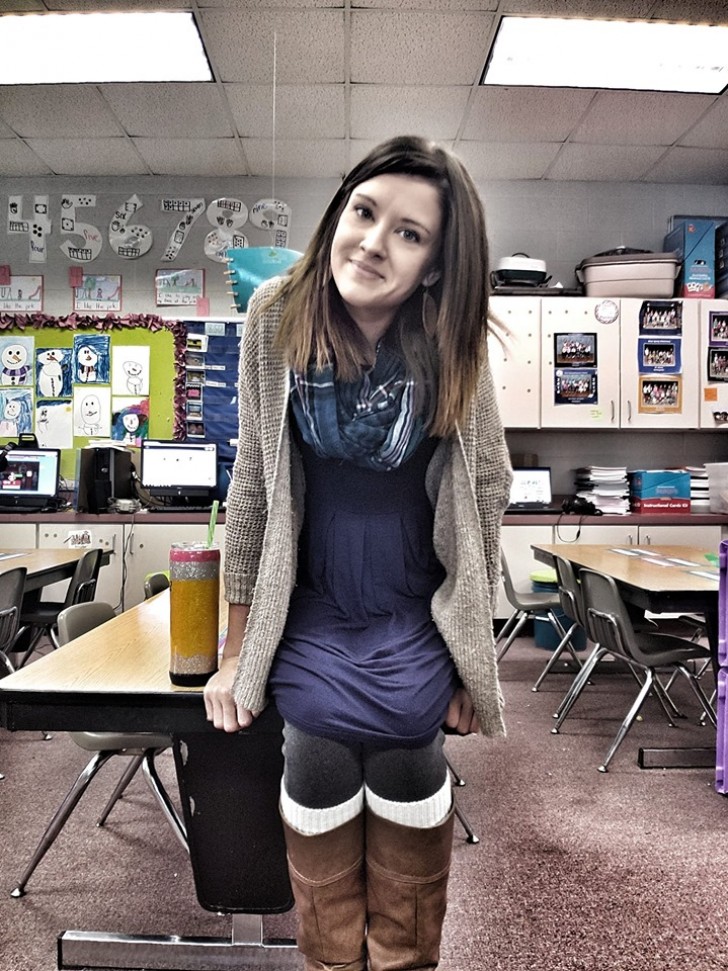 It would be easy to say that Jessica Gentry did it to get a job that paid more than what she earned as a teacher, or simply assert that her passion for teaching had run out after 12 long years. It would be easy, and it would not be accurate. Therefore, the young teacher has explained in a Facebook post that went viral, the 5 real motivations that led her to leave this profession.

The Parents. You often hear that today's children "have changed". Well, this is not so: children are still children! It is their parents who have changed radically and, together with them, the society we live in. The children are just innocent victims.
Today's parents work so many hours a day, and are literally consumed by electronic devices ― whether they are smartphones, computers or tablet — and often they leave their children in unstable situations, in which the lack of attentive parents is clearly visible, and then, of course, most children are subjected to the bad influence of both mass and social media. So let's not divert attention from what are the real problems of this society.
Human relationships sacrificed to make room for technology. As if it were not difficult enough for our children to learn to better understand and implement the correct attitudes, behaviors, and the most appropriate social signals, even the school is starting to contribute to this deterioration, by pushing more and more forcefully towards the use of technology in every situation. "Forget the basics of relationship building and practical learning. Children already do not know how to read and interpret social signals correctly, or behave appropriately on most occasions, let alone if we give them even more devices to use, just so that we can post it on the school's website "because it looks great on our web site", says Gentry ironically. Unfortunately, it seems that teaching no longer depends on how well you can manage and teach children, but rather on your ability to use technology.
In fact, the school focuses on technology, subtracting hours of classroom instruction with training courses. "Since our approach to technology does not seem to be working, then, it is the teachers who undoubtedly need more training", Gentry writes in her post. To keep up with demand, schools have intensified the training courses to update teachers on technology skills and topics, to the detriment of the hours spent in the classroom with the students.
Teachers are at the mercy of the parents. At one time, parents and teachers were a team, both ready to engage and to give their best for the sake of their students and children. Today, this complicity no longer exists: rather than act like adults, and stand as reference points to help a child along their path in life, they now tend to increasingly set in motion a real and destructive rivalry.
Mental and physical fatigue. Dealing with disputes and handling restless children means the accumulation of a lot of stress, that the teacher, nevertheless, still faces with courage every day, aware that all the children deserve more than what they receive. When, however instead of receiving support, you hear people say "don't lose sleep over them" ― especially her, who had made teaching children her life's passion ― then despair takes over.
Jessica Gentry did not leave her teaching job to go and earn money elsewhere, but to start seriously to do her job at home, with her own children, dedicating more time to them because, as she says, "it all starts from there". Her post, with her words, so passionate and honest, has been shared more than 173,000 times, collecting myriad praises from both teachers and parents. And ours too.