A boss orders an employee to work on her holiday and will not take no for an answer: the employee quits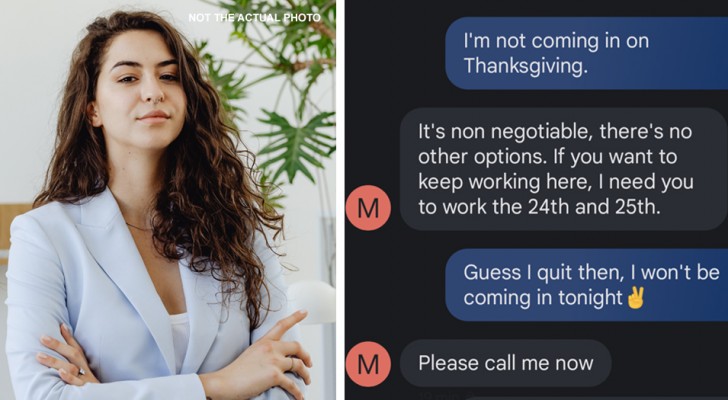 Advertisement
Working a job is the primary means of supporting ourselves, but also contributes to success of the company one works for. That said, a worker has some essential rights that any employer must respect. One of them is the right to leave and paid public holidays. In short, an employer cannot expect its employees to be available 24 hours a day and that they will be willing to work on public holidays. Do you agree with this? Unfortunately, the subject of this story had to choose between her freedom and her job.
via Reddit
Advertisement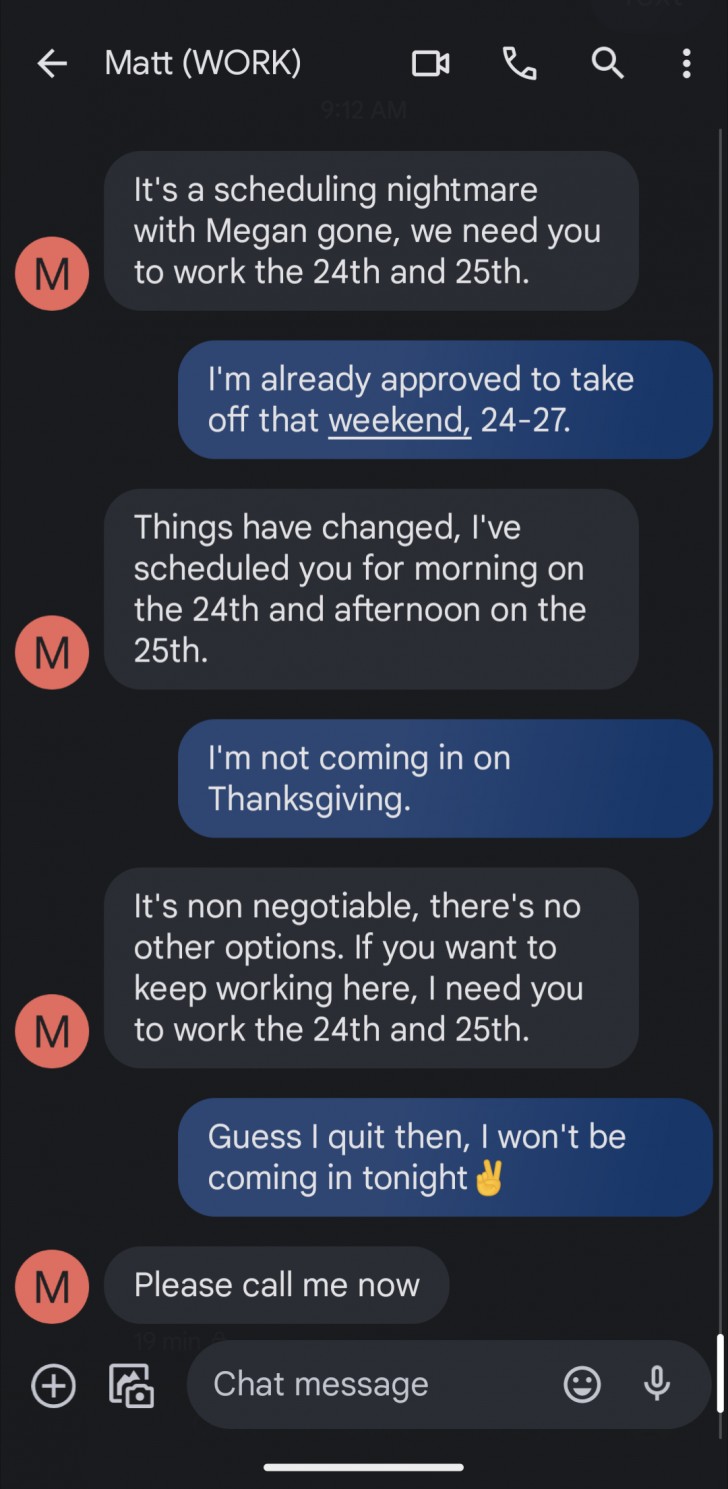 The subject of this story is a working woman who vented on Reddit users after resigning from her job by text. The reason was very simple: her boss had demanded that she go to work on Thanksgiving evening - a sacred holiday in the United States. The woman also said that she had booked Thanksgiving weekend - November 24-27 - as her days off. In an exchange of messages - that the woman published online - we read how the employer demands that she comes to work on the holiday due to a work emergency.
Her boss begins by telling her that "shifts have become a nightmare since Megan left" and that they will need her to come to work on both the 24th and 25th. The employee replies that her holidays have already been approved: "My days off have already been approved," the woman responds. Her boss does not like this: "Things have changed and I have put you on the 24th morning and 25th afternoon shifts".
Advertisement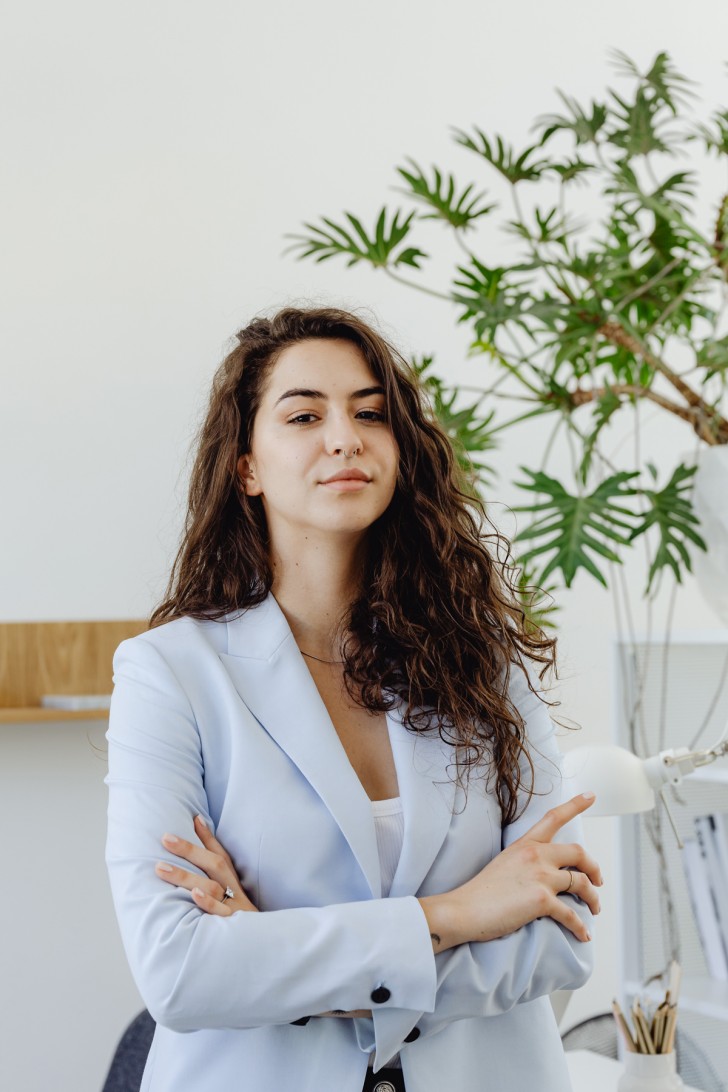 At this point, the woman put her foot down, "I'm not coming to work on Thanksgiving," she writes. The boss must have been very annoyed because his response was: "This is not negotiable, there are no other options. If you want to continue working here, I need you here on the 24th and 25th". The woman, furious, answered her boss curtly: "Then I guess I'm quitting, I won't be coming to work tonight".
Now, with one employee less, preparing shifts will really be a nightmare for this boss! Maybe he should have thought of that before he acted, don't you think?
Advertisement