Worker eats his lunch from a recycled dishwasher soap container: he's teased by his colleagues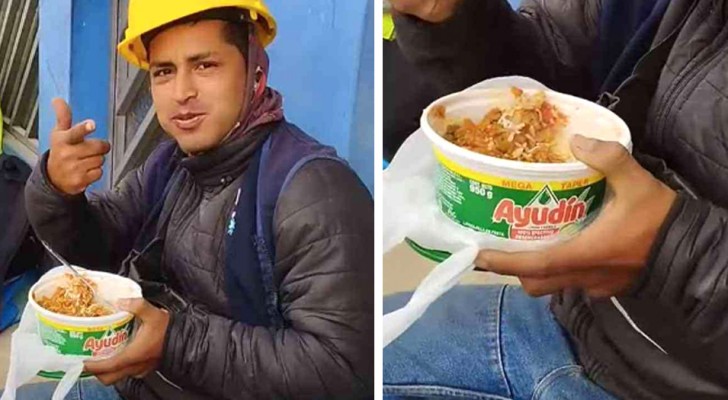 Advertisement
Those who go to the office and work an 8-hour working day know that they will have to eat lunch at some time, which is why most have two options: buy food every day at a bar, restaurant or canteen, or bring their own, packed lunch. Most people lean towards this second option - both for economic and food preference reasons. But let's face it: who is able to eat at the restaurant every day? The truth is that sacrifices are often made in order to save money. And this is probably the driver for a worker who was filmed by his colleagues as he ate his packed lunch from a very unusual container.
via TikTok / josegarcia.jodasdeobra
Advertisement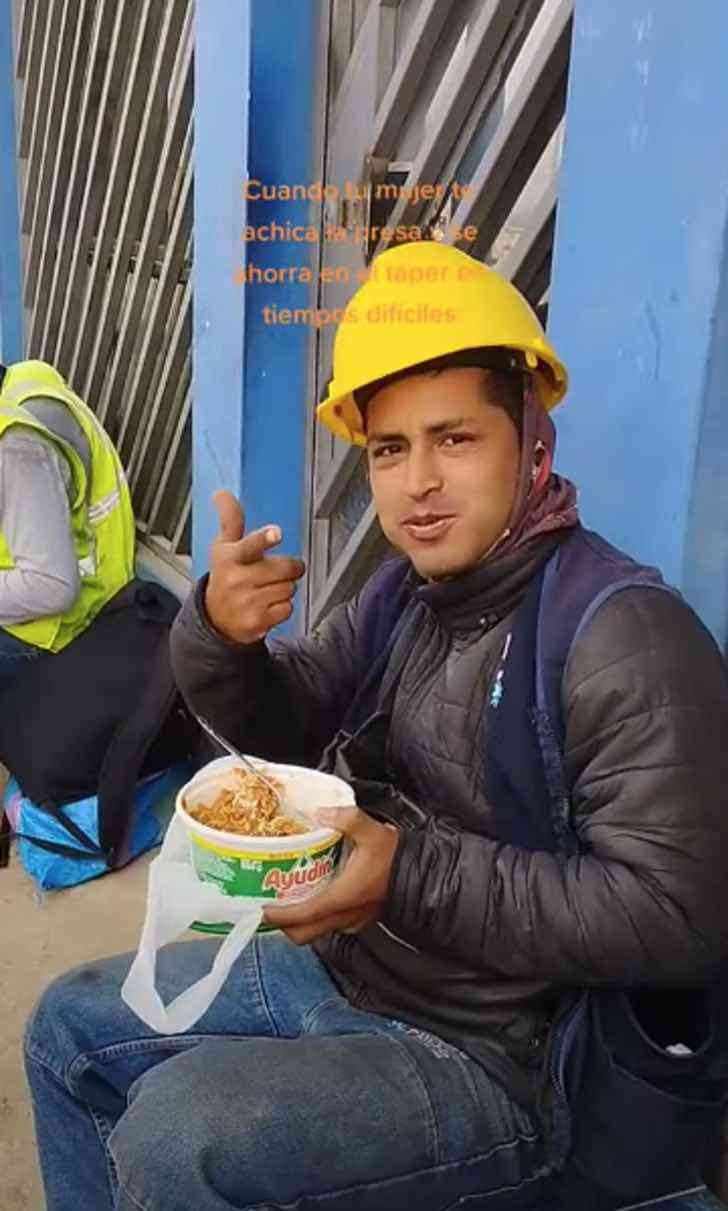 TikTok / josegarcia.jodasdeobra
A factory worker was teased by his colleagues during his lunch break. The reason? The man had brought his lunch from home - nothing unusual about this. Looking closer, however, the man's colleagues realized that he had his lunch packed in a recycled dishwashing machine detergent container. Although the container was perfectly clean, the man's work colleagues couldn't help but pull his leg.
User "josegarcia.jodasdeobra" filmed the scene and uploaded it to TikTok - and was viewed by over 3 million users.
Advertisement
TikTok / josegarcia.jodasdeobra
The video attracted a lot of user comments, debating the wisdom of using this type of container. The video was clearly just a way to have a few laughs at work - nothing malicious. Yet, this scene must have resonated in the minds of many people who could indentify with this man. After all, we've all eaten from a recycled container at least once in our lives. Then there are those who praised the man's wife (who probably prepared his lunch): "At least she made him something to eat. His wife is an angel," said some users. And again, some witty comments referred to the nature of the packaging: "Well, at least his food will be clean and spotless".
In short, many came out in support of this man, saluting his (and his wife's) recycling efforts. Has this ever happened to you?
Advertisement