Youtuber sees a teenager selling all his shoes to help his sister: he offers him more than he needs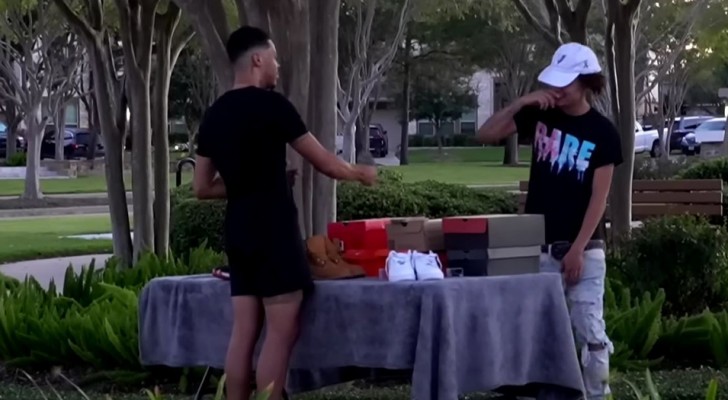 Advertisement
Sometimes, life confronts us with some really difficult challenges and we often have to make sacrifices to be able to overcome these. But luckily, sometimes, things work out for the best. This is what happened to a young boy, who found had to sell his collection of favorite shoes in the street to help out his family. The little boy was spotted by a YouTuber known as "Deno 10K", who decided to come to the boy's aid and to support him on one of the most difficult days of his life.
Advertisement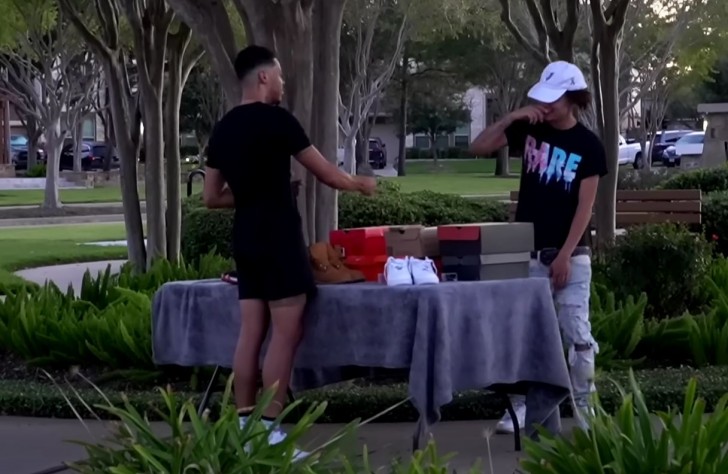 "I noticed a young boy standing all alone in a parking lot in front of a foldable table. On the table were some shoes still in their boxes, all very neat. I walked over and he enthusiastically showed me what he was selling. He was selling several brands of shoes. He had Timberlands, a pair of Jordans and other shoes that were apparently his size," Deno said.
"He was selling a few pairs of the shoes for less than a hundred dollars. He kept asking me to buy them. His insistance made me think he was a scammer at first. However, I sensed that there was a particular reason for his behavior, so I asked him why he was selling top quality shoes at such a low price," Deno continued. After a bit of reluctance, the young boy told his story: his sister, unfortunately, had an accident in which her car was written off. Hospital bills were piling up and the family's savings were running out faster than anticipated.
Advertisement
"In a moment of vulnerability, the young boy confided in me that he had thought about committing petty crimes to solve his family's problems. But in the end, his morals got the better of him and he decided to sacrifice his shoe collection to help his family," the YouTuber said. "He went so far as to say that he was willing to give up all his shoes for just $300 dollars. At this point, I told him that I could never buy his shoes."
The young boy was crushed by Deno's decision. However, he wasn't ready for what happened next: the YouTuber took out a wad of banknotes and gave it to the boy. The stunned young man said him he could not accept such a generous gift, but Deno insisted. Deno said to the young boy: "Destiny is repaying you for remaining honest in the face of such a difficult trial". At this point, the young man thanked Deno and accepted the money.
We wish this young boy good luck and may he pass on this blessing when he is able to.
Advertisement