Two children give their grandfather a "stone" they found on the beach: it was an unexploded hand grenade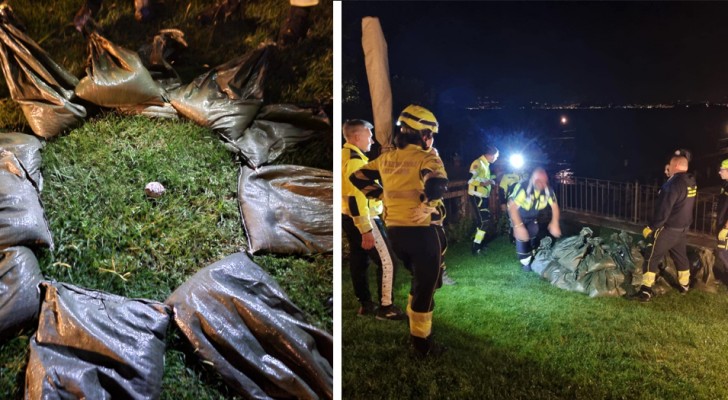 Imagination and fantasy are undoubtedly the strengths of children, who always seem to be able to have fun creating imaginary worlds and fantastic stories. Sometimes, too much imagination can be "dangerous" - but only if you are not supervised by an adult who can explain certain things clearly. Two children, for example, made headlines thanks to the discovery of a "stone" that they gave to their grandfather. So, it was bad then, that the object wasn't really a harmless stone.
via Facebook / Protezione Civile Basso Garda
Advertisement
What's wrong with picking up stones on the beach? Nothing, of course - unless you come across something particularly unusual. Two children, aged 6 and 7, picked up a stone on their grandparents' private beach, by a lake, just like kids do. Attracted by the unusual shape of the stone, the two decided to give it to their grandfather. Once back home, they gave the stone to their grandfather, who immediately recognized the danger: what his grandchildren had picke up was not a stone, but an unexploded hand grenade from the Second World War.
The grandfather remained very calm so as not to scare his grandchildren, but he immediately took the grenade and placed it on the ground outside in the garden, at a safe distance from everyone. Then he alerted the authorities who immediately came to the scene. The bomb squad took steps to defuse the grenade and within forty minutes, the grenade had been defused and made safe. Throughout the procedure, the grenade was surrounded by sandbags.
This grandfather managed to stay calm in the face of great danger and keep everyone safe. Would you have reacted in the same way?