Small child thinks he is filming his dad, but the camera captures his beautiful expressions of joy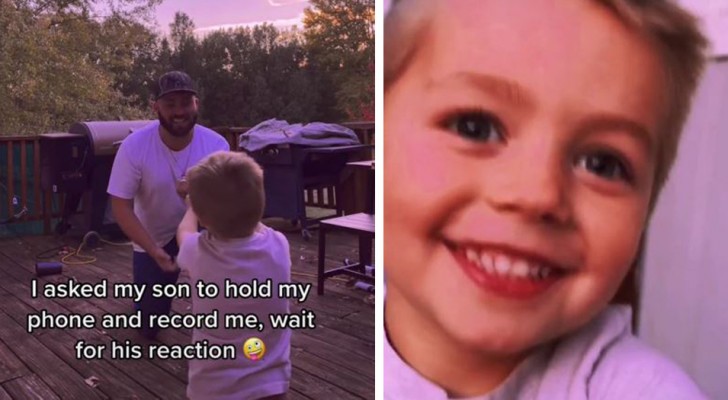 There is nothing more beautiful than seeing the spontaneity of a child: when a "little human" smiles at you, you know that they are doing it because they are being genuine about their happiness and joy. An example of this is a recent video shared on TikTok by a user. In the video, you see a child who - believing he is filming his dad - does not even realize that he is showing his own joy and happiness.
via TikTok/ jarah30
Advertisement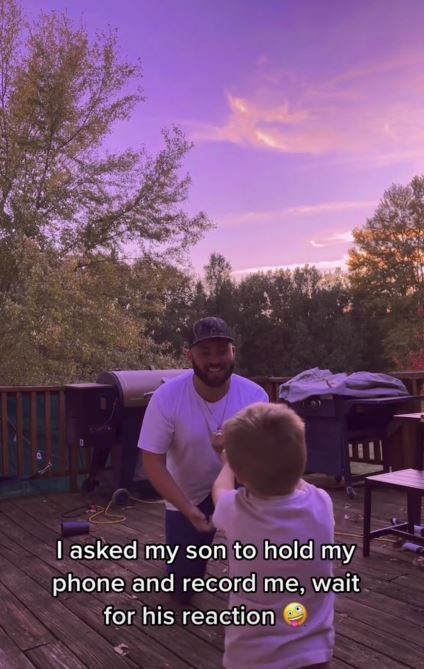 Apparently the dad had asked his son to record him dancing for a video on TikTok. The video then shows the child taking the smartphone to do so, but he does not realize that he has accidentally turned camera on himself. He smiles with a look full of love and admiration for his father. The little one watches his dad dance to the rhythm of a trendy TikTok song: he never looks away, showing his huge smiles, full of affection.
After seeing the clip, the father decided to publish the clip with a caption to explain what had happened: "I asked my son to hold my smartphone to record me - now watch his reaction!" The video quickly went viral and was viewed over five million times.
Viewers posted hundreds of admiring comments about the little boy's reaction: "Eyes full of love!", wrote one viewer. "Oh wow, how handsome he is! He looks so proud of his father," posted another. "The love in this child's eyes is indescribable," commented a third viewer. Another comments, on the other hand, complimented the father because he was surely doing a great job as a parent: "Only a truly great dad could be looked upon with such love by his children," one viewer declared.
Some viewers were emotionally moved: "Ok, at first, I thought it was a silly video, but the look of joy and adoration on that child's face moved me to tears!" wrote one woman. "Damn, you made me cry right after I had to tell my 8 year old off for misbehaving. I'm in big trouble now!" joked another viewer.