Newly adopted child spots her mother during a school play and cannot hold back her joy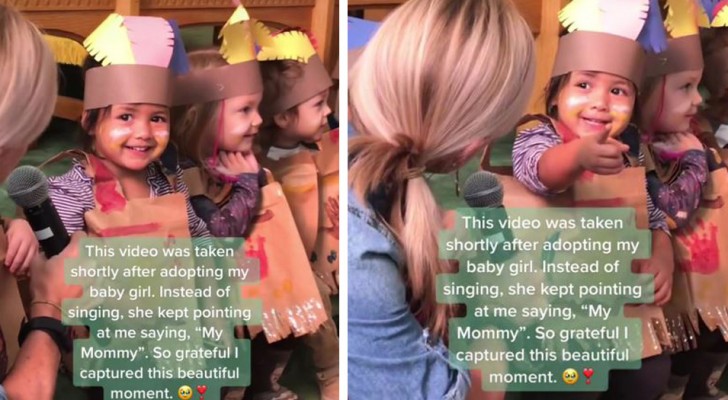 The path to fostering and adoption of children is a wonderful journey, but can be very tortuous: often, children who are finally welcomed into a loving family have to face problems that are too big for their young minds. However, with patience and love from the new parents, most families are able to overcome these obstacles together, giving back to the little one the peace and love that every child deserves.
An example of is little Amaris Traversy, a 2 year old girl who showed all of her love for her new mother. Let's find out how:
via TikTok - @foster_into_motion
Advertisement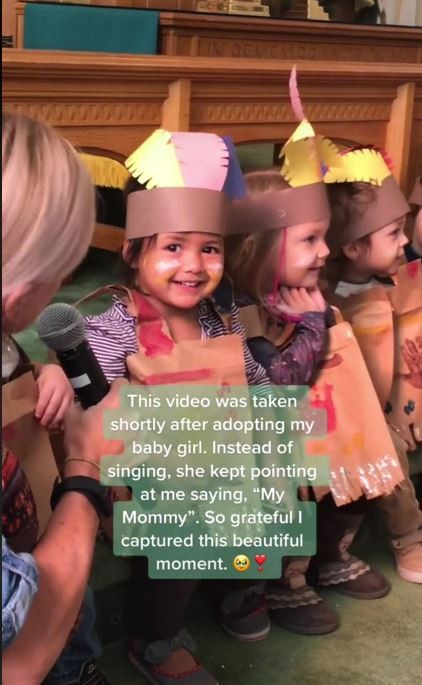 In a video shared on TikTok that has garnered thousands of views, little Amaris recognizes her mother during a school play: the little girl is shown together with her kindergarten friends on a stage among a group of children dressed in cardboard crowns singing a song led by their teacher.
In the video, Amaris seems unable to focus on anything but her mother: in fact, she is seen repeating several times "that's my mom!" with a beaming smile and her finger pointing at the camera. Mom, Genevieve Traversy, is in the audience, ready recording the event. In the vidoe caption, Genevieve wrote that she filmed this moment shortly after adopting her little girl.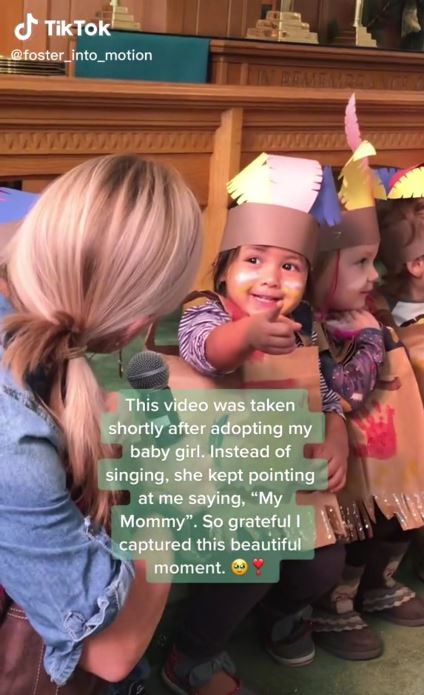 "It seemed to me that that was the moment when Amaris realized I wasn't going anywhere. I feel like crying just thinking about it," said the woman. Amaris was a baby when she was first placed in foster care. She was entrusted to Genevieve, her husband Shawn and their four children when she was just 18 months old. When she first arrived, she didn't trust people. She "pulled back" if anyone tried to be close to her. "She had never drank from a sippy cup and she had a lot of fears, like when taking a bath and she didn't like being touched," Genevieve said.
"We had to pour a lot of love into her. There was a lot of crying, not just from her, but from all of us. It was tough," Genevieve said, adding that she feels extremely proud of how her daughter has grown up: "Now, she is a fantastic child. She is sunny, nice, sociable and loves gymnastics".
We hope that she continues to be so and that her life will continue to be a wonderful one!