Diver finds a $ 17,000 ring and returns it to its owner - he is rewarded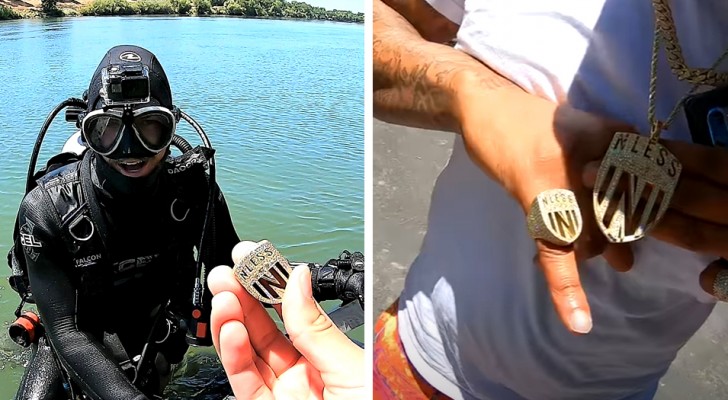 There are people who dedicate their lives to helping others and the subject of this story, is one of these. He helps others in his own way, using with the equipment he has: a diving suit and underwater metal detector! Thanks to his passion for diving, Mike Pelley has become something of a "treasure hunter", looking for lost items that he tries to return to their rightful owners. Every now and then, Mike stumbles across a particularly precious object - like when he found a ring worth $17,000 dollars.
Advertisement
People lose countless items while on vacation, especially at beaches or lakes, where watches, coins and rings can easily fall out of pockets. No matter how careful one is, it is easy to lose even large objects like a cellphone, or precious objects, like rings and jewels at the beach. In these cases, Mike Pelley, a professional diver, can help. Thanks to his skills and equipment, he often manages to find valuable objects at the bottom of the sea, a lake or a river. So, this is why Bill Fitty turned to Mike for a really special job: "We are trying to find a precious ring that was given to me by my brother who has passed away", said the man, distraught over the loss of the ring.
Mike accepted the mission, even if it was not easy: the first dive was not a success as the current was too strong. Undeterred, however, Mike tried again - this time using a brick to to find the exact spot where the ring was accidently dropped.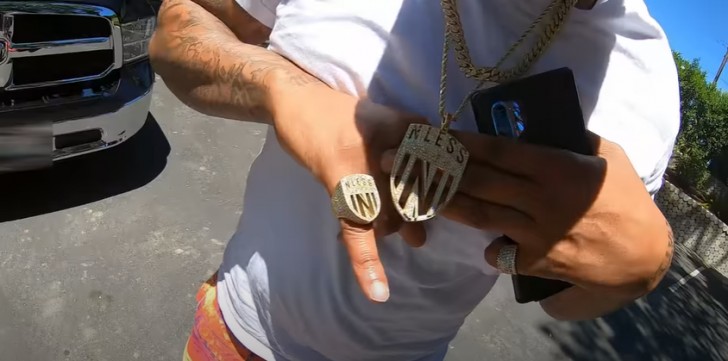 On his second attempt, Mike was able to retrieve the ring and when he returned to the surface, Bill was so happy that he offered the diver $ 1,500 as a reward. Mike was moved by such gratitude: "Doing this job has restored my faith in humanity because everyone I speak to is always so grateful and happy," said the diver, adding: "I always do my best to give everything I find back to the rightful owner. But this is often not very easy."
Congratulations to Mike, who with his professionalism helps his fellow man to find a little happiness!