This dad completely "tattooed" his 5-year-old daughter's arm to make her happy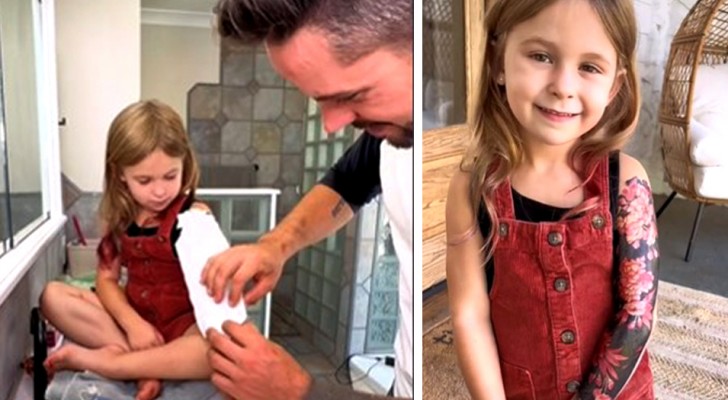 There are many parents who would do anything for their children. Playdates, days spent together, films at the cinema and many other things can give moments of pure fun and happiness for the little ones.
The father in this story wanted to do something like this for his 5-year-old daughter when she made a particular request. The father was unable to say no to his daughter's bizarre request, but let's find out together what happened:
Advertisement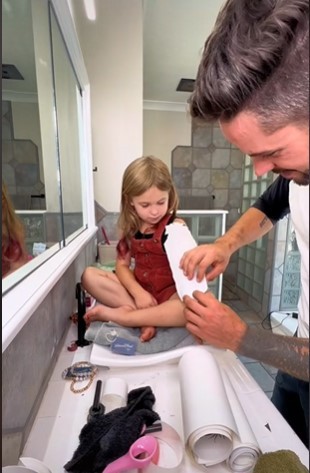 Mason Smith is a young dad from Oregon who got the web chatting about a video of himself and his daughter, Berkeley. In the video, father and daughter are together and he is intent on tattooing his young daughter's arm. Yes, you read that right.
His child had one big wish: to look like her father and have a tattoo like her dad's. Unable - and unwilling to say no - Mason decided to make little Berkeley happy.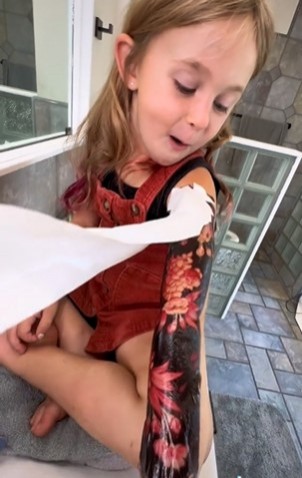 In the clip you can see the little girl sitting on the sink and being very attentive to what her dad is doing. As soon as he shows her the design - drawn onto transfer film - she nods in approval. Then, after the dampening Berkeley's arm with a sponge, he gently applies the design to her arm. After a few minutes, he lifts the film and the result leaves his daughter speechless.
"I love it" - this is how little Berkeley expresses herself and enthusiastically shows the result to the camera and the millions of users who have viewed the video. Although it is not common to find parents doing this, this father received total approval from the web. Many users have left positive comments and congratulated him for making his little girl so happy: "What a sight to see her smile like that"; "For me, you are the father of the year".
Advertisement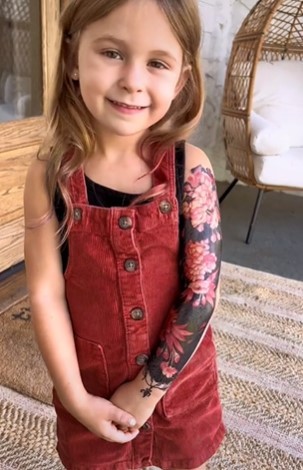 Obviously, the tattoo was temporary and one intended specially for children. A few days and a little water will be enough to remove it. But no one, especially Father Mason, will ever forget the twinkle in Berkeley's eyes and her happiness in getting a tattoo just like her dad's. Indeed, these memories will be permanently inked.
Isn't this a beautiful thing?