Young son asks his dad for permission to dress up as a princess to go to the cinema: the father's reaction is touching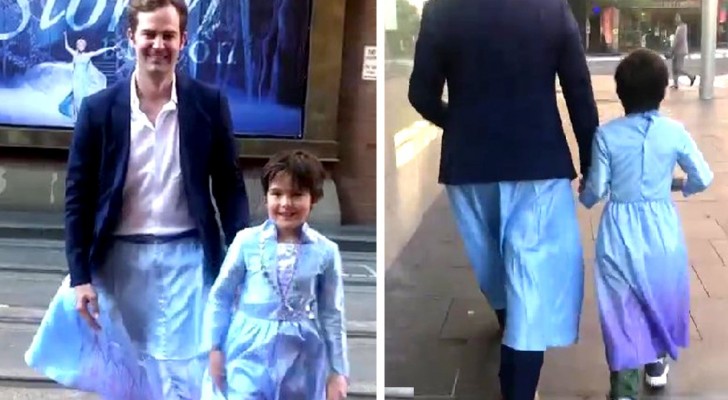 Advertisement
All of us have passions which, depending on their nature, can extend into adulthood. The important thing is to always have someone by your side who understands you, encourages you and is not judgemental.
And this is exactly what the father in this story did for his 9-year old son. Read on to find out about their story:
Advertisement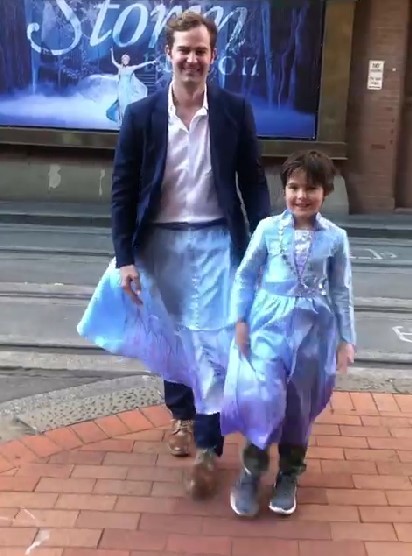 We know that parents will do almost anything to make their children happy, but it's always nice to see evidence this happening. Scott Stuart, for example, is a father who decided to dress himself up in a costume for the sake of his child.
Scott's son, a great fan of the cartoon Frozen - which has a beautiful ice princess as the main protagonist - asked his dad to go to the cinema to see the second installment of the film. But his son also added that he wanted to go to the cinema dressed like a princess.
This request didn't surprise Scott in the least, and he agreed immediately, but one thing made him reflect: how would the other kids react to his son dressed as a princess? So, in order to support his son, Scott decided to do something special. He chose to wear a light blue skirt that looked like the cartoon princess's dress.
A video posted on the web shows us father and son dressed up as true Frozen fans. Many applauded Scott for his loving gesture: "Thanks for the wonderful example you have given to all the dads in the world," wrote one person. "Your son seems so happy, how fantastic," said another commentator.
We are sure Scott's son will never forget his father's loving gesture. What is the most beautiful thing you have done for your child?