Man rides 4km in the dark on his bicycle to return a lost purse: the family thanks him with a new car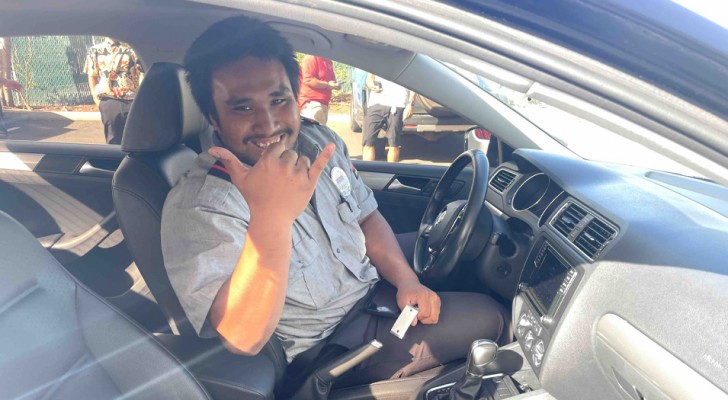 Advertisement
Sometimes, a kind gesture can change the fate of individuals for the better: the story we are about to tell you is an example of this. On a day like any other, Ms. Chloe Marino was out shopping with her 5-month-old son. As is sometimes the case, she got distracted and accidentally lost her purse. Fortunately, this was spotted by 22-year-old Aina Townsend, the supermarket security guard, who volunteered to return the purse after his shift.
via Gofundme
Advertisement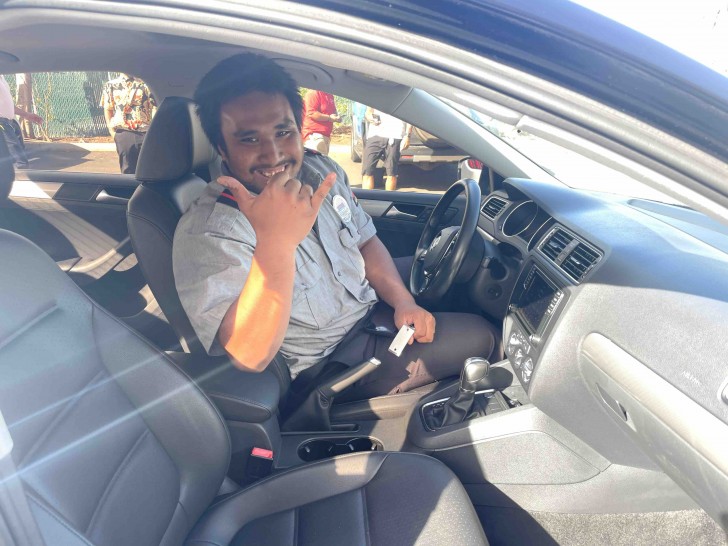 Gofundme/Lets buy this good Samaritan a car for Christmas!
Not having a car, the 22-year-old took it upon himself to cycle for nearly an hour to his destination - uphill for about 4 kilometers in the dark - to the Marinos' gate. "We had a trip planned, so we had to head to the airport the next day. I had my ID card in my purse - an essential thing you need to travel these days. Getting my purse back was a real blessing," Chloe said.
The woman, who hadn't even realized she had lost her purse, was stunned by Aina's willingness to help a complete stranger. "I lost my wallet a while ago and it's the worst thing in the world. I thought it was the right thing to do," Aina said.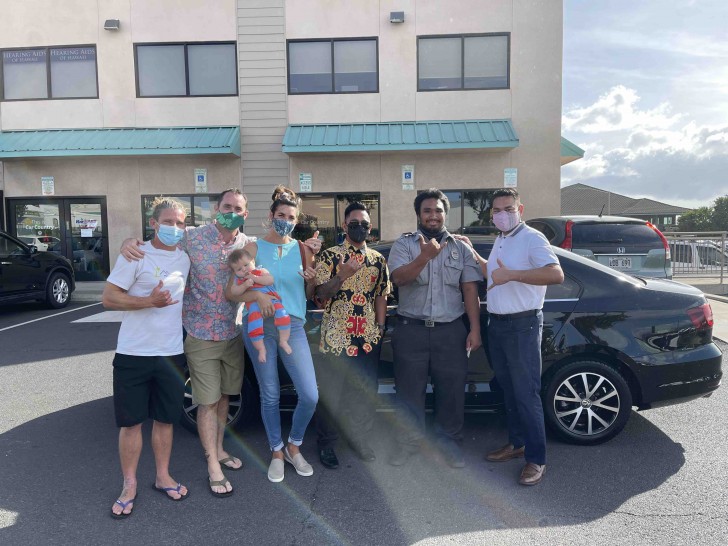 Gofundme/Lets buy this good Samaritan a car for Christmas!
Chloe's husband, Gray, was so impressed that he posted the good deed story on his Facebook account: "This young man moved to Hawaii 5 years ago and works as a security guard at the Maui grocery store to support his family and keep going to university. What really struck me is that - since his arrival in the city - he goes to work and school by bicycle every day because he doesn't have a car." A reader, who was also moved by his story, decided to start a fundraising drive to help Aina.
The fundraising goal was 5,000 euros - enough to buy a second-hand car, but the fundraising was so successful that, in the end, a good 25,000 euros were raised. With this money, a 2017 VW Jetta was purchased (including six months of insurance and fuel) and given to the young man. Needless to say, Aina was stunned by this gesture: "Owning a car is like like winning the Super Bowl," he commented. "It only takes a simple act of kindness. You must always do what is right. You must always follow your principles," he added.
What can we say? This is a great example for everyone!