Woman fosters two girls, but then discovers they also have two brothers: she adopts them all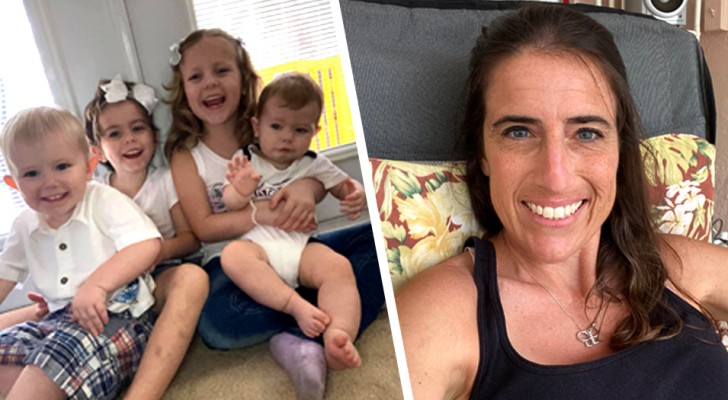 Advertisement
There are people in the world who seem predestined to take care of others. Good men and women, generous and ready to lend a hand without asking for anything in return, do exist. These are often people who foster children who are alone and in need of love.
Among these people is the subject of the story that we want to tell you about here. A former teacher, she opened her home to be able to foster children in need. Did she succeed? Well, let's see:
Advertisement
Melissa Servetz is a woman who lives in Florida and described her journey towards motherhood. Single, but fond of children, this former teacher decided to dedicate her life to taking care of little ones. As a result, she started working for social services and, over time, she has fostered 56 children. In general, the children were only with her for short periods, but then something special happened when she met Jade and Destiny.
These two little girls needed a home when they entered Melissa's life. "I was still teaching when the father of one of my former students told me that he knew about a mother of two girls who were about to be evicted and needed a place to stay," said Melissa. She continued: "So I called the agency I worked for and I asked if the story was true and they confirmed it. At that moment, I decided to take the girls into foster care. "
Advertisement
The bond with Jade and Destiny was immediate and Melissa began to consider the possibility of adopting them. Then, something equally important happened. While the girls were with Melissa, their biological mom had two other children, Matthew and Emerson, who then also needed a home.
Melissa didn't think twice and she decided to take on the boys too, ensuring the four siblings would grow up together. Like many other people, Melissa had always dreamed of having a large family and many children. In the end, Melissa decided to adopt the four children.
This was a wonderful gesture that changed the lives of five people forever. Now, Melissa and her children are happy can enjoy being a proper family. We wish them all a splendid future.
Advertisement