Little girl becomes very fond of a supermarket clerk: together with her mother, she raises $10,000 dollars to help him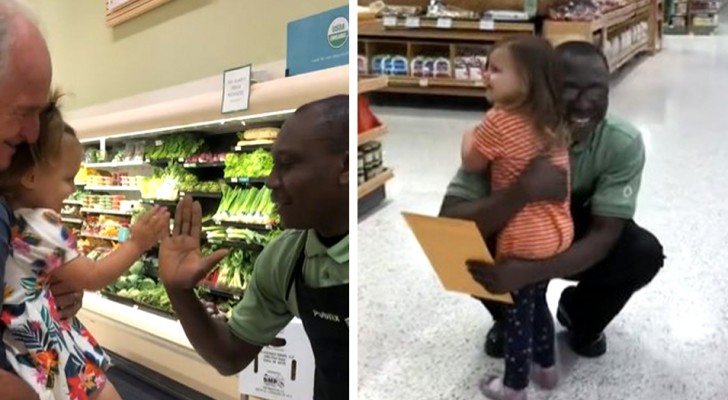 Advertisement
There are people we meet in life who immediately know how to put us at ease. Maybe they do this with a gesture, a word said at the right moment, or simply with a smile. However small the gesture, this can cause a strong and deep bond to be born, destined to last. But for this to happen, one needs to be a trusting soul, and the best at this are, without doubt, children.
Free from prejudices, children know how to give (and command) trust. The young subject of this story knows something about this and has become famous on the web for her relationship with a special person. Let's find out who she is:
Advertisement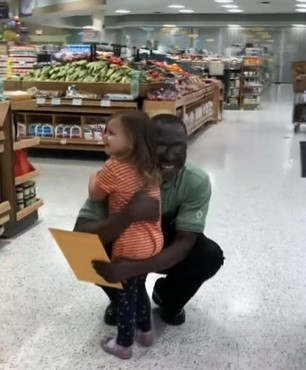 Fiona is a very sweet, little girl who has become an internet star for the great affection she has shown for a certain supermarket employee. Perhaps because of his smile, perhaps for his kindness, perhaps for his friendliness, the fact is that Fiona has always shown a deep bond with the man. In fact, so deep is their bond that Gilnet - the name of the supermarket clerk - bought Fiona her first bicycle.
To thank him, and with the help of her mother, Rachel, Fiona went up to Gilnet and gave him a piece of paper. This was all filmed by the mother and posted to her social network account. But this is not the end of the story...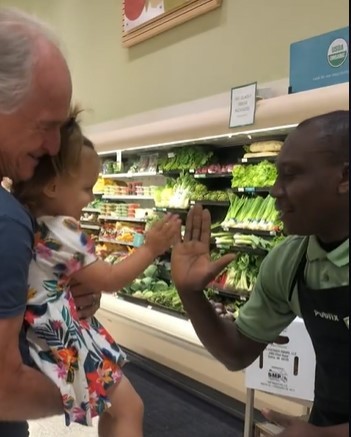 Since mother Rachel was so grateful to Gilnet for the kindness he had shown Fiona, she decided she would do something for him. Telling the story of her daughter and the salesman was not just a way to entertain her followers, but was also to start a fundraising project for the man.
Followers responded to the fundraising drive enthusiatically and $10,000 dollars were raised. And who gave the check to Gilnet? Obviously, his little friend.
Advertisement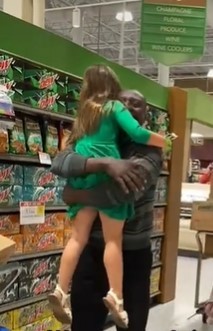 Fiona, accompanied by her family, went to the shop and presented Gilnet with the check. The man could not have been happier and did not hesitate to show his joy, embracing the little girl and her family. Truly a just reward for someone who had been so kind to their daughter.
Reading these stories is good for the heart, and knowing that there are people in the world like this, restores our faith in humanity.