Man proposes with the help of his little daughter, but the ring falls into the sea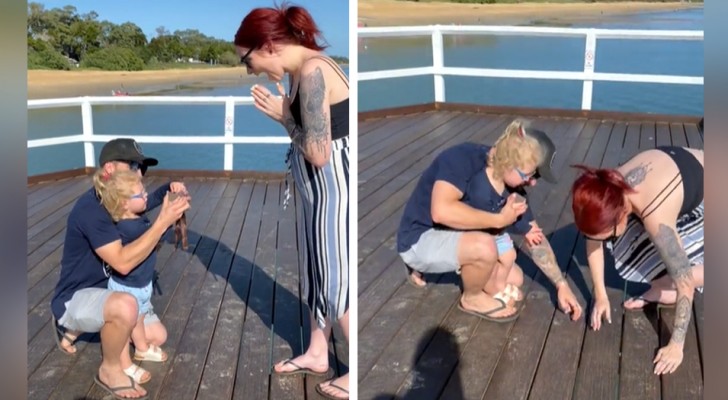 Advertisement
How many women would like to be proposed to in a special, meaningful location? Surely there are many women who want this, just as there are many who want a "perfect" wedding. Unfortunately, however, perfection does not exist and, as usually happens in these cases, there are difficulties to overcome.
A young man knelt in front of his beloved to asked her to marry him, alongside their young daughter. The tender scene played out on a pier but, unfortunately, not everything went so smoothly ...
Advertisement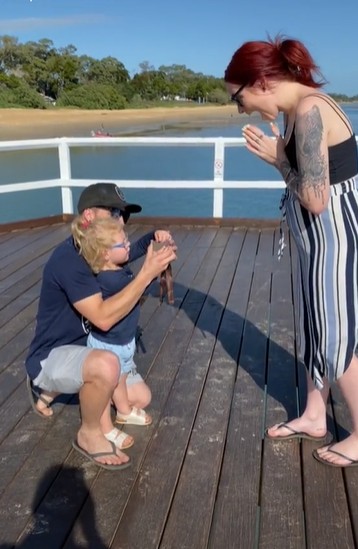 The young man wanted to ask his partner Stephanie, the mother of his daughter, to marry him in a romantic gesture and in the presence of some of their friends. The proposal took place on a wooden pier which looked out over the sea: an ideal summer atmosphere to set the scene for such a special moment! In the video, which was posted by the woman on TikTok, the young man is seen kneeling and, together with his daughter, they open ring box in front of a very excited Stephanie. Unfortunately, at the climax of the proposal, the little girl accidently drops the ring, it rolls for a bit, then slips through a gap in the wooden planks of the pier.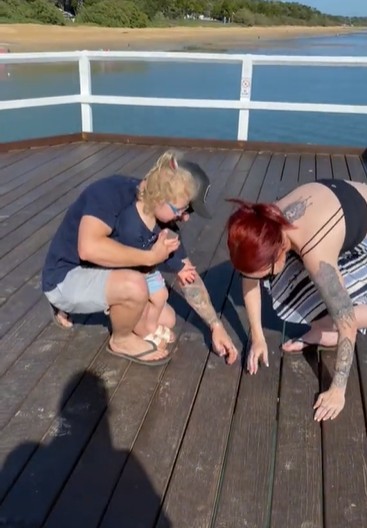 This tragi-comic scene luckily did not end in disaster. When the ring fell, the young man immediately jumped into the sea to to successfully recover the precious item, while his friends looked on. Stephanie couldn't help but laugh at the absurdity of the scene. In some subsequent videos, the couple said they do not blame their daughter for what happened and they confirmed this in her presence.
Indeed, it is true that fate can often throw us a curve ball....