Students donate money to their janitor to allow him to travel overseas to meet his newborn grandson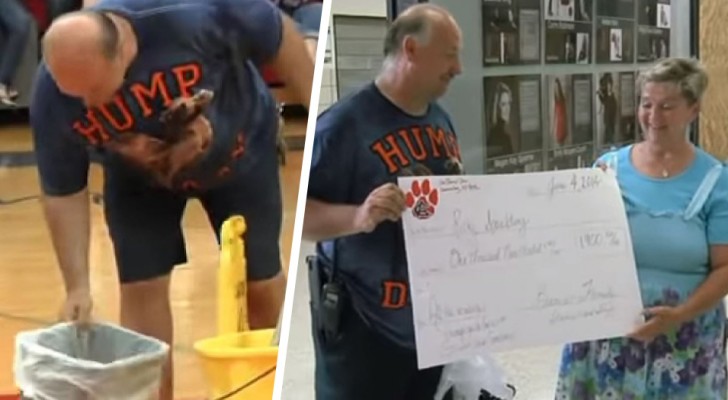 Advertisement
When a person does their job well, they can certainly be proud of themselves and it is particularly satisfying when others appreciate and acknowledge a job well done. This is what happened to Mr. Ricky Spaulding, a high school janitor from Kentucky, USA, who received a wonderful surprise when he was called to clean up a "spill" in the gym one day whilst working at the school.
via Today
Advertisement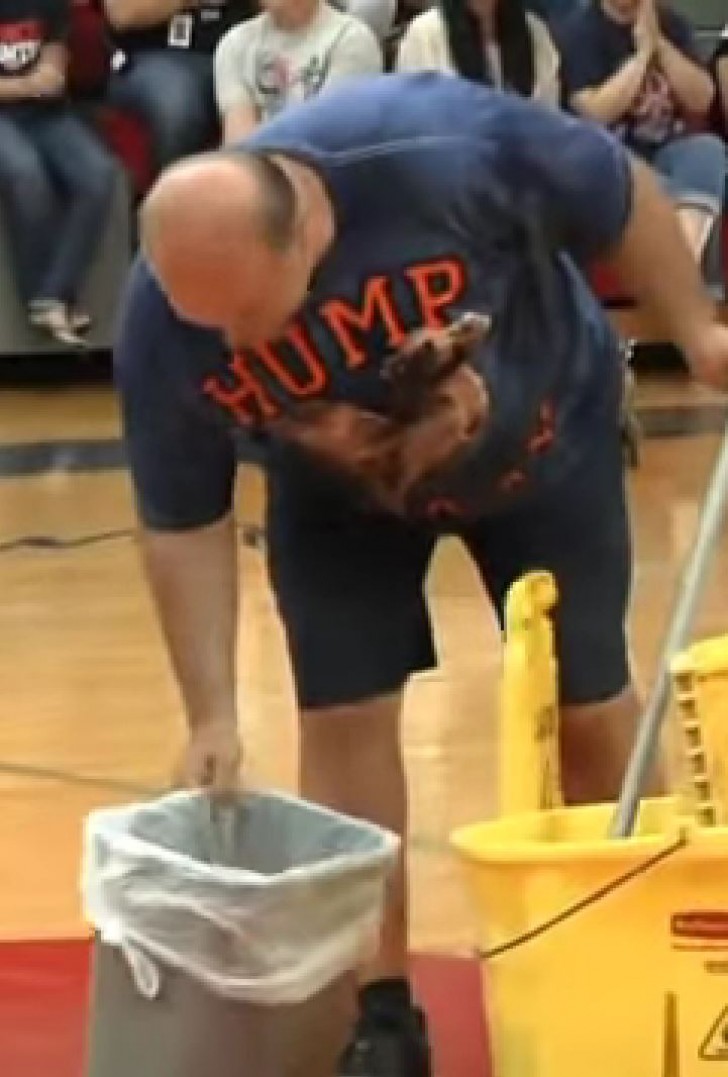 Instead of a mess to clean up, Ricky got a nice surprise which had been organized by the school kids and staff. Students, teachers and colleagues had raised 1,900 euros to help Ricky and his wife travel to Italy, where his son had just had a baby. The school handed Ricky a garbage can full of cash during the surprise event.
"Ricky is a great man, and he really deserves this. Everyone here loves him a lot," said Chris Glass, the school principal. The donations started earlier this year when students and staff members learned that Ricky had not yet met his newborn grandson.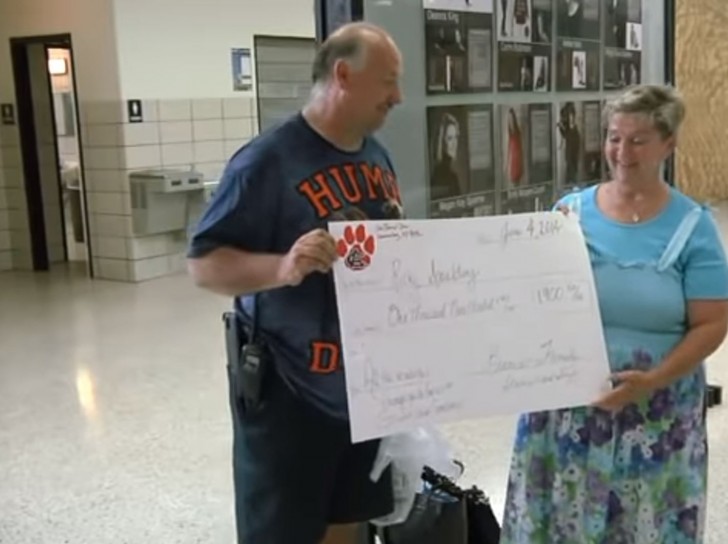 The school began raising funds earlier this year after learning that Ricky hadn't seen his son for over a year and has never met his new grandson. All the high school students really appreciate Mr. Spaulding's work: "He really deserves it! I love Ricky and he does his job flawlessly!" commented one student. "He is always nice to everyone and helps everyone!" added another pupil.
"I'm over the moon! Finally we will be able to meet our grandson!" said Linda, Ricky's wife, who was also present at the event and was unaware of the gift. "Words cannot describe the joy I feel right now," said Mr. Spaulding after receiving the very welcome surprise.
What can we say? What a beautiful gesture!