Bride's father passes away: her husband fixes the car he had left her as a wedding gift
Advertisement
Being able to get the right gift to a loved one is no small feat. There are those who know immediately how to make their better half happy; then there are those who have to think for a long time before finding the right gift . We must think about the occasion, the character of the person, their desires and preferences, etc. But if we love our partner, we will know how to treat and spoil them.
This is exactly what a groom did on his wedding day. Aware of his future wife's biggest dream, he decided that he would do anything necessary to make it happen and make the event even more special. Here's what he did:
Advertisement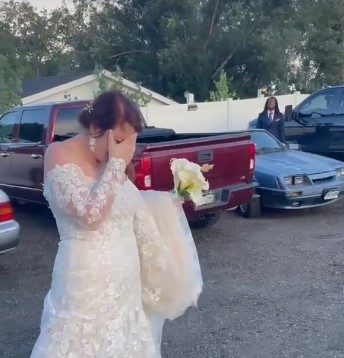 Thanks to a video posted on TikTok by user @laceco303, web users learned about the wonderful gesture of love made by a new husband. He pulled out his finger and worked hard to give his new wife a gift she really wanted.
The clip shows the woman in the instant she receives her present: a 1986 Mustang 5.0 GTO convertible. A fantastic car, one can't deny this, but the young bride wasn't just a car enthusiast. Most importantly, and what the car really represented to her, was her bond with her father. Her father, who had died some time ago, had left his daughter his car (the model mentioned above). But to her great sadness, the car was no longer useable.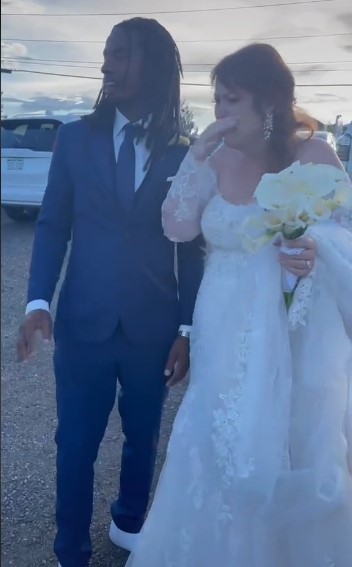 The car had suffered a breakdown and had stood abandoned for many years. Being a vintage, it would have been difficult and expensive to fix, which is why it had been "abandoned" and never used again. "It was the only tangible thing that my father left me and I was sure that I would never drive it again," the woman stated in the video. But, as it turns out, she was wrong.
Her husband did everything necessary to repair the car and managed to pull off this difficult feat. "It was incredible, it was as if my father was at the wedding with us. There are thoughtful gifts and expensive gifts - this was both," the happy bride said.
Advertisement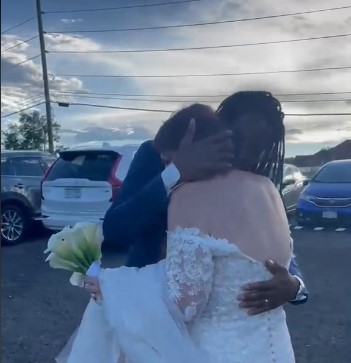 There could not have been a more beautiful surprise than this for the bride, and we hope with all our hearts that the couple will live together and be happy in the future.